With the rise of the internet, students can now start working online even without a degree. Gone are the days when people needed a university degree to be successful or land a good job. Now, students just need to possess specific skills that can help them find good freelance opportunities and make good money. Anyone with the right set of skills and knowledge can make passive income even while pursuing a college degree. These trending skills can even help people start and run their business.
So, your search for how to make money online as a student ends here. All you need is to find the right place to learn skills that are in high demand for online or freelance work. You should be passionate and dedicated to learning these skills and spare no effort to master the field. You can opt for diploma, certification, and UG/PG courses depending on your interest and other factors.
Although there are ample skills to earn money online as a student, there are a few skills that are in more demand than others.
So, without any delay, let's dive into these skill sets and see a few tips on how to earn money online for students in India through appropriate means.
1. Digital Marketing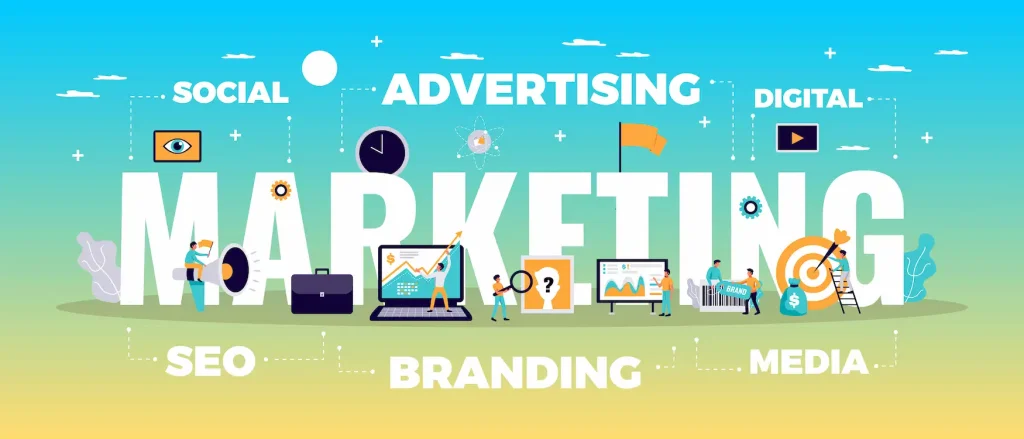 Digital marketing is a booming industry with ample opportunities to learn and work. It might soon transform traditional marketing techniques, such as newspapers, banners, radio broadcasts, and magazines. Anyone who aspires to be a digital marketer must understand the fundamentals of this field to make a promising career and handle big projects efficiently.
Upon completing the digital marketing training course, you will master the art of engaging the target audience, driving traffic to websites, increasing lead conversions, aligning marketing strategies with brand vision, and more.
You will learn about different aspects of digital marketing, including PPC, SEO, social media marketing, content writing, web ads, email marketing, video marketing, mobile marketing, etc. You will learn about on-page marketing, which focuses on the company's website, and off-page marketing, which involves third-party websites and social media platforms, such as Facebook, Twitter, Instagram, etc.
Upskill Yourself With Live Training (Book Free Class)
You must also be well-versed in using the latest digital marketing and analytical tools required to track results and performances. From content creation and website optimization to social media marketing and data analytics, these tools help you know the effectiveness of your digital marketing strategies.
With the right digital marketing skills, you can easily handle entire campaigns and earn money. You can find part-time jobs, freelance opportunities, or internships. Even if you plan to start your business in the future, digital marketing skills will come in handy while managing your company.
Also read: 13 Best Backend Programming Languages (2023 List)
2. Website Development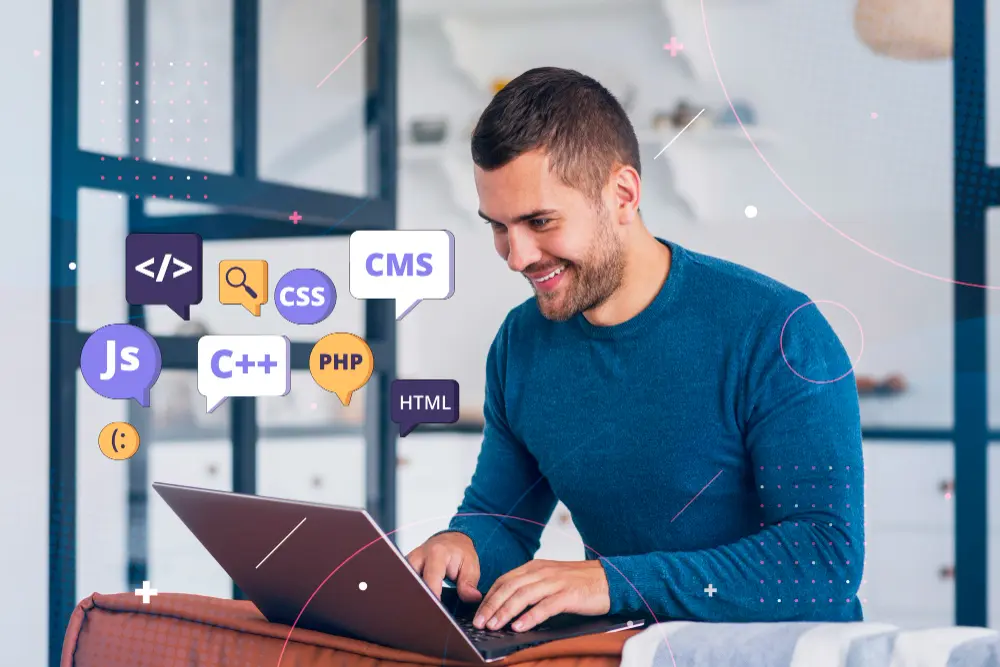 Almost every brand and company owns a website, so web development is surely an important skill that can help earn money online in India for students. As more and more businesses are launching their websites to showcase their products and services, the demand for skilled web developers will only rise. The best part is it is not that challenging.
You need to invest a few months to learn all the relevant concepts to build responsive and engaging websites.
If you have no coding background, you can start by getting familiar with 'no code' tools to create websites. WordPress is a great place to start, as it's easy to learn.
You can join a web development course to learn how to change themes, install plugins, and improve the functionality of a website. After that, you can dive deeper into the field and acquire knowledge of HTML, CSS, JavaScript, and other coding languages.
3. Affiliate Marketing
Affiliate marketing is among the easiest and most hassle-free ways to earn money as a student. You can do it while completing your studies. The best part is you can do it from home with minimum investment.
Your job will be to promote products and services and earn money. However, you must have a clear understanding of the products you are promoting. We would recommend you learn the basics of affiliate marketing as it will help you land a promising job in the beginning. The company you will work for will take care of most things, including customer service and product delivery. You just have to focus on marketing.
Also read: What is Kotlin Programming? Full Introduction With Basics & Features
4. Video Editing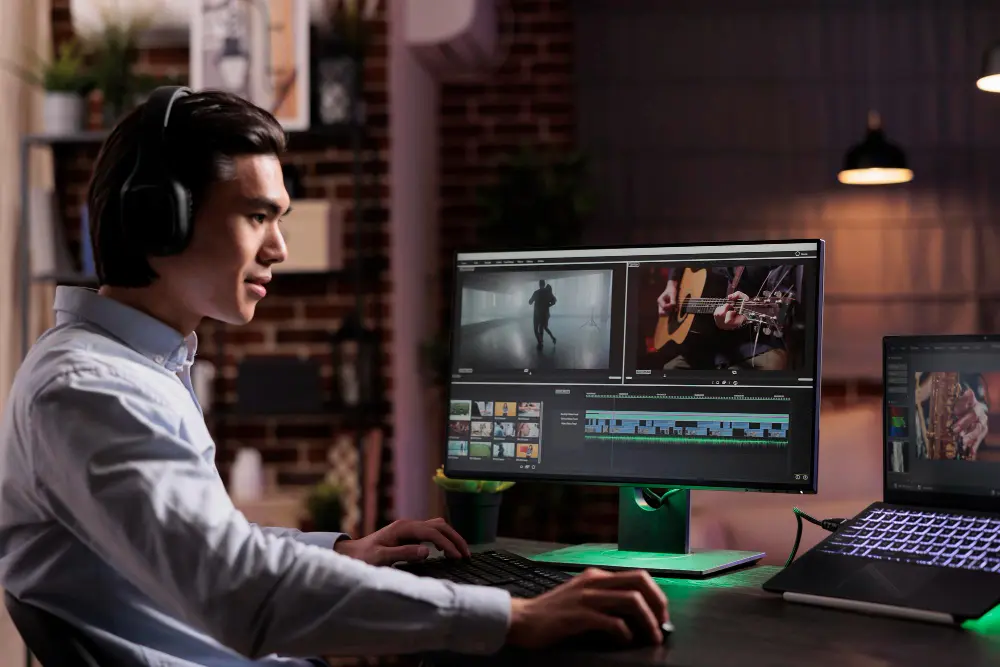 There is no denying that videos are the most impactful and powerful marketing tool. Whether you want to promote a product, service, music, news, or any other purpose, video content can bring a large number of audiences. With video content becoming so popular, there is a high demand for video editing skills.
A video editor makes a simple and boring video visually compelling, engaging, and sophisticated. The best part is you don't need any expensive equipment or tools to make professional videos. A computer at home and exceptional video editing skills would suffice. You can make videos for social media, YouTube, websites, or other platforms depending on the requirements of your clients.
You can learn this skill with the free video editing course by WsCube Tech. If you are looking for a way to earn money online for students without investment, then you can also learn from YouTube tutorials without shelling out a penny.
Also read: How to Become a Flutter Developer? Full Roadmap 2023
5. Search Engine Optimization (SEO)
Search Engine Optimization needs no introduction. It's a key aspect of digital marketing and offers various lucrative freelance opportunities. It refers to the process of increasing website traffic and improving its search engine results through organic SEO strategies.
As an SEO specialist, you will be responsible for boosting the ranking of websites by working on on-page and off-page SEO. Also, you will have to optimize the website content to compel potential customers to visit the website.
Sign up for a comprehensive SEO course to learn technical aspects of search engine optimization, such as Google Analytics, search engine algorithms, and more, which will help you track performance and results. Through professional guidance, you will learn to understand user behavior, make informed decisions, and measure marketing actions. The more engagement you can generate, the more money you can make online.

6. Content Writing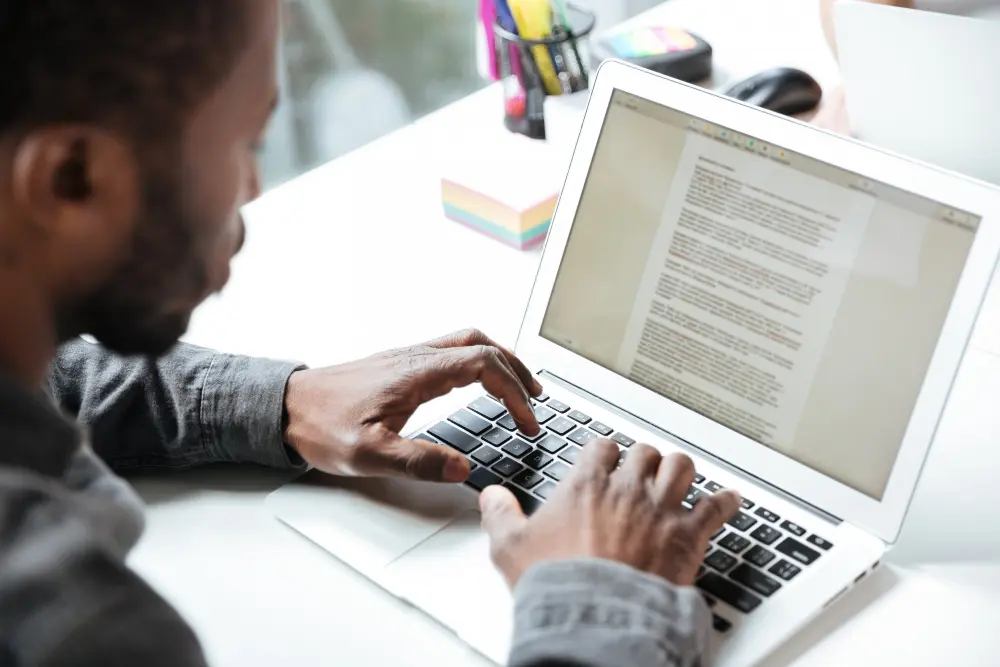 Another way to make money online as a student is content writing. You need not join a dedicated course to be a content writer. It helps you get familiar with grammar rules, have a flair for writing interesting and engaging content, and possess exceptional editing skills. If you are a blogger, then knowledge of what works for readers and what kind of content is appreciated can work wonders.
Companies are constantly looking for freelance writers to generate content for websites, product descriptions, social media, blogs, and more. The key to being an efficient content writer is research. Your research should be on point so you have all the facts and information in place.
If you understand SEO, then it will add value to your content writing skills and can earn you handsome salary packages as a freelancer.
Also read: On-Demand Mobile App Development: Features, Benefits, Cost in 2023
7. Copywriting
Copywriting and content writing are often used as synonyms, and people confuse these two as the same field. However, the two are completely different fields and need a different set of skills.
If you are good at one-liners and can write compelling copies for social media or brand tag lines, then copywriting is a great chance to make money online as a student. You will need to come up with interesting ad copies to educate and engage users by writing banner advertisements, product descriptions, jingles, social media captions, taglines, and email blasts. Your job description includes brainstorming ideas and concepts that connect with potential buyers and evoke responses.
You will work with marketing and public relations teams of different brands. You must have a good understanding of human psychology. Also, your grammar, editing, and proofreading skills must be top-notch.
8. Graphic Designing
Anyone with a knack for design, color schemes, and art can make a career as a graphic designer. It is another computer-based job with several lucrative jobs, be it as a full-time or freelance designer. It allows you to create innovative designs to convey the brand message and vision to users. You can find a remote or part-time job with a web design firm, interior design company, or internet marketing company. This is certainly a great way to make online online for beginners.
Looking at the demand for graphic designers, we are sure there will be more opportunities for graphic designers in the future. Although the job market is highly competitive, once you find a job, you can make decent earnings monthly and grab better opportunities with more experience and expertise.
You will be required to design banners, flyers, logos, websites, billboards, posters, and whatnot. You can enroll in a trusted course to enrich your knowledge and make sure to build an impressive portfolio to give recruiters a sneak peek into your design skills.
Interview Questions for You to Prepare for Jobs
9. Data Analytics
Although data analytics is among the most sought-after jobs, there are still not enough professionals in the field. So, companies are always looking for proficient data analysts for their projects. A recent survey has concluded that data analytics jobs will rise from 360,000 to 2,700,000 in the coming years.
As a data analyst, you will evaluate, clean, transform, and model data sets to get meaningful insights and make informed decisions. Also, you will discover new opportunities for your company, reveal important business relationships, and help improve business performance. You can sign up for a data analytics course from a reliable institute. Make sure you have a fair knowledge of using Microsoft Excel. Proficiency in SAS, Python, and R can be a benefit.
Also read: How to Become Data Analyst? Skills, Qualifications, Full Roadmap 2023
10. Project Management
If you possess communication and organizational skills, then project management can be a great option for you. It doesn't require any technical skills, but you need to manage various aspects of a project of developing products and services. Also, you will look after the entire team and each member's work.
You will be managing an entire project from start to finish. To acquire better knowledge about each aspect of operations, you can start by being an individual contributor and learn about each department. Project managers can find good-paying jobs in different industries, including technical, healthcare, financial, etc.
11. Computer Programming
Companies need talented professionals to develop programs for smartphones, software, tablets, and other devices. They hire freelancers to manage the programs and ensure they run seamlessly. If you aspire to be a computer programmer, then you can start now by getting a freelance opportunity. It will help you gain knowledge and understand the field closely.
To be a programmer, you must learn a few programming languages, such as C, C++, Python, Java, etc. Also, you would need a laptop or computer, a stable internet connection, and a good compiler. It may seem challenging initially as it involves a lot of coding, but as you invest enough time and effort, you will start getting a strong hold over it.
You can join a free or paid course, depending on your convenience. Make sure that the course is interactive, where you can ask questions and doubts from trainers. But only paid courses will allow you such real-time interactions with teachers. Therefore, we would suggest finding the best programming course that suits your budget and upskilling yourself to make money online.
12. Cloud Computing
Cloud computing is a new rage in the technical field, and people are acquiring this skill to stay ahead of the competition. Students can either take YouTube tutorials to learn the fundamentals of cloud computing or directly sign up for a paid cloud computing course to earn a professional certificate and kickstart their business on a positive note.
Once you learn cloud computing from industry leaders and have sufficient knowledge, you can start working from home. This will help you get trained and prepare you for full-time jobs.
13. Social Media Marketing (SMM)
There are billions of social media users, who use different social media platforms to connect with people, expand their network, find new products and services, and whatnot. Companies use these portals to build brands and spread awareness about their products. Hence making social media marketing immensely crucial and popular.
You can learn social media marketing through an online course and training program. This will help you gain a fair understanding of how to manage the social media accounts of a company, update posts, write copies, and track performances.
Your job responsibilities will include scheduling posts, making calendars, and connecting with people across all social media platforms, such as Twitter, Instagram, Facebook, etc. You will also make social media strategies to increase brand engagement and awareness, which will help boost sales.
Also read: 9 Latest Social Media Marketing Trends in 2023 (Top Predictions)
14. Email Marketing
Email marketing is another important subset of digital marketing that involves approaching potential consumers directly through personalized emails. The message must persuade them to take the required action, such as subscribing to newsletters or buying a product.
However, it's not as easy as it sounds. You must understand the target audience, write email copy that resonates with them, design an interesting email format, segment the email lists, analyze KPIs, and take care of other technical things.
Hence, it is better to take an email marketing course where you get to learn every nuance of the field. Also, you will learn automation and other technical aspects of email marketing, which will make your resume more attractive to recruiters.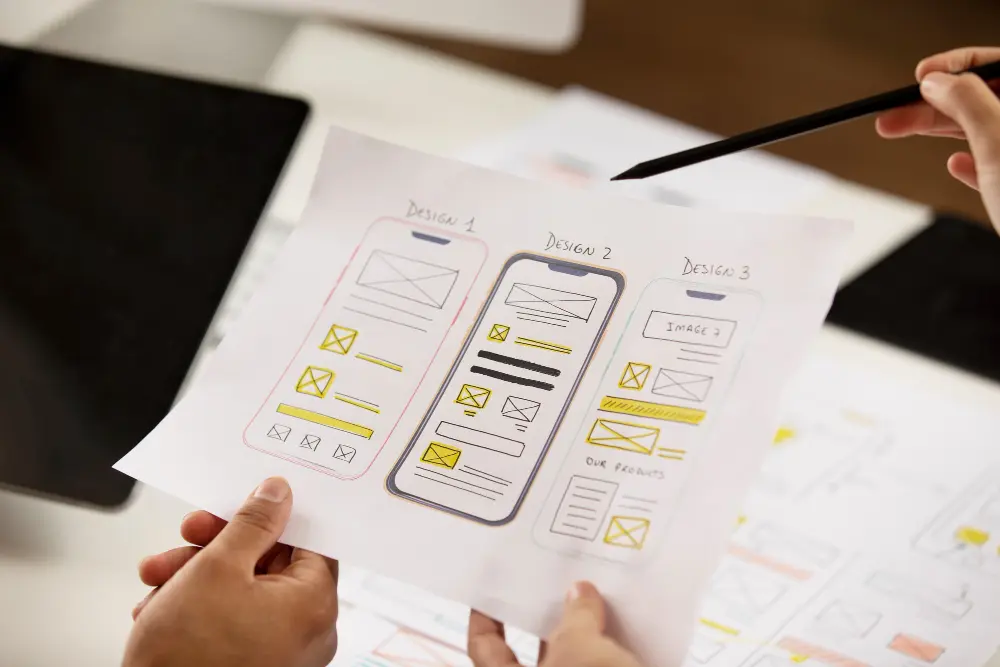 Check your smartphone. How many applications have you installed that you use daily? Somewhere around 5-8. Right? Whether it's to chat with your friends, order groceries, shop for clothes and shoes, social media apps, or other. We all use various apps to make our lives easier.
There are billions of apps available on Play Store, which means there are billions of jobs for app developers. Companies are looking for dedicated app developers who can create powerful applications to help them expand their business. They need iOS and Android developers and are ready to pay attractive salary packages to deserving candidates.
If you are planning to make a career in this field, it's high time you start learning now. You will get to learn about UI/UX designing, programming, backend development, and testing. Also, you will get to understand the key aspects to attract more users, engage them, and increase conversion rates.
16. Blogging
A few years back, blogging was considered merely a hobby, and most people did it as a side hustle with their studies. Even bloggers who loved writing didn't take it seriously. However, blogging has evolved significantly over the years and is now a full-fledged career.
The money you make through blogging can vary depending on various factors, such as time dedicated, niche, digital marketing techniques, blog traffic and engagement, and consistency.
Blogging is not just about writing content and posting it. You must work on your write-up to monetize your blog. Your earring depends on the type of blogs you write, the level of blogging, and the method. Also, you can make money through affiliate marketing, direct ads, paid reviews, sponsored posts, etc.
Also read: How to Build a Career in Digital Marketing? (2023 Guide)
17. Photography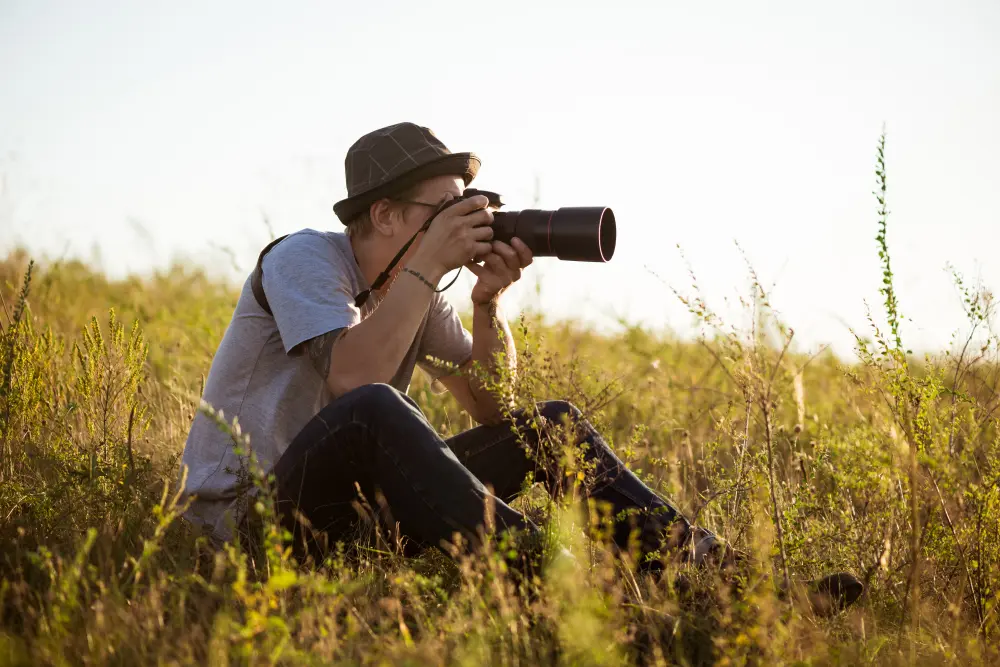 This is a commonly known profession with ample freelance and part-time opportunities. You can choose any industry based on your interest and earn a salary based on daily or weekly tasks.
Photography allows you to tap into your creative side. You must know how to capture the best photos that look appealing to users and give a perspective to a product or place. You can be a travel photographer, photojournalist, videographer, commercial photographer, photo/video editor, etc. You don't need any professional degree to be a photographer, but a few months of any good course can help you hone your skills and prepare a better portfolio.
18. Account Management
Unlike project managers, who take care of every aspect of a process, account managers have a specific area to focus on. However, a few of the skills are similar for both job roles, such as communication, management, etc.
Account management is among the most sought-after skills in sales positions. It includes interpersonal skills required to negotiate deals and maintain relationships and organizational skills to close a deal. Account managers are responsible for confidently presenting a company and its products to customers. Apart from learning basic skills and fundamental concepts, you'll also have to master a customer relationship management (CRM) tool.
Also read: Python Developer Salary in India 2023 (Freshers & Experienced)
19. Network Systems Administration
Although Network Systems Administration sounds complicated and challenging, it is a simple course that demands dedication and focus. You will learn to install, configure, and troubleshoot issues within a computer network.
You can work for one organization or offer freelance services, depending on time availability and preference. We would recommend an undergraduate certificate course to validate your capabilities. You can also opt for an internship to get better exposure and learn the basics.
20. Foreign Language
If you are interested in jobs that involve communication with foreign clients, learning a second language would certainly add value to your resume. It will also make you an ideal candidate for jobs that demand international travel. You can apply for opportunities in sales, business development, training, and leadership.
Online sales and call center jobs also demand foreign language skills. Not many students know a foreign language, and learning one can make you stand out and attract employers. You need 2-3 months to learn any foreign language, and a few months of dedication can help you find a lucrative freelance job.
Free Courses for You
Conclusion:
The digital era offers numerous opportunities to earn money online for students. Whether through freelancing, online tutoring, or leveraging creative skills, the opportunities are diverse. Success requires a proactive approach, continuous learning, and a willingness to explore various platforms.
If you are a student, then embracing digital platforms helps you achieve your potential, showing that with dedication and resourcefulness, financial independence can be within reach.