With the increasing usage of mobile apps, undoubtedly, applications have already become an integral part of everyone's life in recent years. From booking a doctor, ordering food, shopping, ordering groceries to attending fitness classes, literally, everything is available at the tips of your fingers. So, if you're planning to develop an app, it can be a great startup in 2023. 
Stats show that the number of mobile app downloads around the world reached 218 billion in 2020, from 140.7 billion in 2016.

But, before moving forward, you need to know some good app ideas that will benefit your business.

If you're searching for some brilliant app ideas for your startup, then you're on the right page. This article includes some amazing mobile app ideas that haven't been made. As a startup, you can investigate the following ideas to get accomplishment in your business.

Upskill Yourself With Live Training (Book Free Class)
Innovative Mobile Application Ideas 2023
A startup starts with an innovative idea, but coming up with a creative mobile app development idea is not easy. So let's discuss some innovative and trending app ideas for startups planning to invest in mobile apps in 2023:
1. Car Parking Finder App
Finding a parking space, especially in metro cities, is nearly impossible. Even though everyone is looking for a solution to this problem, one cannot find any.
Instead of driving around to find a parking space, the app can show all the nearby parking spots in a locality, mall, market, or any other complex according to GPS and help users grab a parking spot quickly.

2. AR-Based Online Shopping App
Have you ever imagined that you can buy your favorite clothes without even going to the stores? With this app, users can try what they like sitting at home, which will save them plenty of time usually spent in stores waiting in the queue to enter the changing room and then trying on different dresses.

However, to build a flawless application, it is better to collaborate with a mobile app development company that can understand the changing trends of the market and be able to deliver the perfect solution.
Suggested reading: Machine Learning for Business Growth: Role & Applications of ML
3. Grocery Delivery App
A mobile app idea that can benefit people after the pandemic is a grocery delivery app. We saw multinational companies like Amazon start grocery delivery and also witnessed the move of several local brick-and-mortar stores to online platforms.
This app will help customers find a grocery store nearby and deliver the items according to the grocery list provided. You can also add augmented reality to create interactive menu cards so customers can make better choices.
This would give an extra dimension to your food delivery app and attract more customers.
4. Food Delivery App
An on-demand home-cooked food app can be developed with the help of professional app developers that enables users to order fresh food at affordable prices.
People who live far from home miss home-cooked food when there's a special occasion, house party, or weekend. So to fulfill the desire of these people, an application can be created that allows users to order home-cooked food from their favorite home delivery service and enjoy the food.
It will also benefit various home-delivery services to list their special food items in the app and expand their business.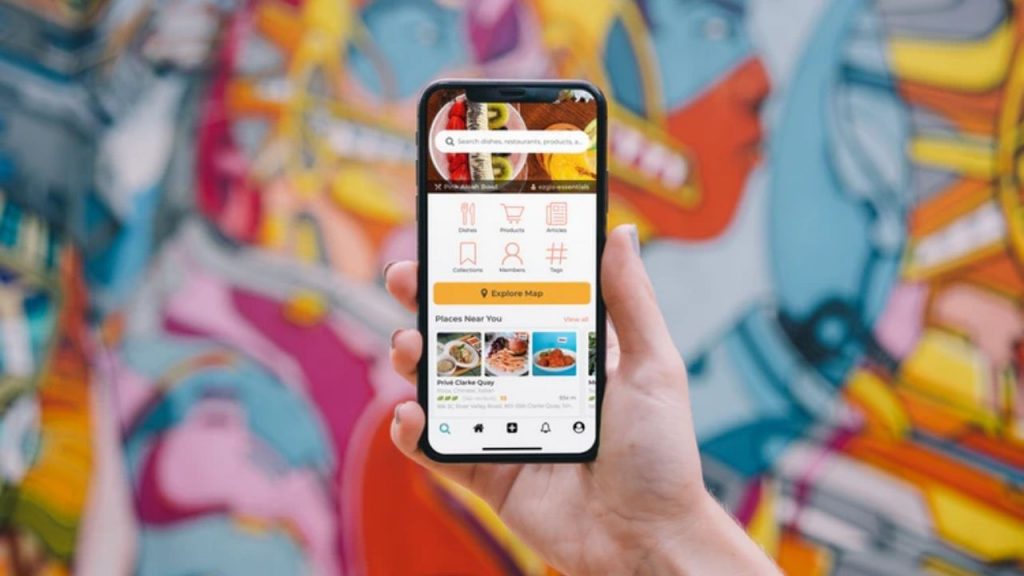 5. E-learning App
Another innovative startup idea is an e-learning mobile app. During the pandemic, all educational institutions shifted to online learning. Hence, it is the right time to take advantage of the situation and make an e-learning app.
The app can offer features like an intuitive user interface, live video sessions, PDF content of books and lectures, quizzes and tests, gamification, offline learning, in-app communication, and much more. Hire the best app developers who are versed with the technology and can develop a feature-full e-learning app.
6. AR-Based Interior Design App
Augmented reality would undoubtedly be a raging trend in 2023. While purchasing furniture or any other decorative item, one of the issues is whether the item would look best in your home or not.

Hire app developers that can help you to build an app that can create a virtual interior design. With this app, the users can visualize a room using Augmented Reality by taking a picture of their room and applying various available design options, like, colors, wall stickers, decorative pieces, curtains, and more, to know how their room will look in reality. The app can even partner with various shopping sites and facilitate users to order it directly from the app.
7. Food Donation App
With the increase of poverty and hunger in this pandemic, one of the best startup app ideas would be to develop an app for food donation. This app would not just help in managing food but also in finding mouths that can be fed with extra food. It can help you donate the food by telling the nearest place that requires food.

This app should have multiple interfaces for different industries like restaurants, individuals, events, etc. Whether it is excess food left at an event or a restaurant at the end of the day, this app can show the location of the nearby charities where any person can donate the food. Additionally, it could have an interface for charities and NGOs that can collect food from people and provide it to the needy.
Interview Questions for You to Prepare for Jobs
8. Book Recommendation App
Books are the best source to gain knowledge and find solace in such tough pandemic times. However, finding the right book in your favorite genre isn't easy. The avid readers would definitely love an app that suggests books according to their preferences.
9. Tenant Finder App
A tenant finder app will facilitate communication between tenants and landlords. Those renting out their apartments can find potential tenants and go through the various profiles to find the one that fits their needs and vice-versa. In turn, tenants can also lodge complaints regarding the property or maintenance needs and even pay rent through the app.
10. Use & Return Items App
There comes a time when you realize that you don't want to hoard things or want certain things for one-time use. So hire an app development company in India to develop a platform where people can borrow items for a specific period of time. Whether it is for one day or one month, you can list articles with time flexibility.

For example, you want hiking shoes for a trek, designer clothes for a wedding, a baby stroller while going on a vacation, or a book to read on the weekend. Ensure the app has a GPS tracker so the user can find the services nearby, and the owner can trackback the user in case the product is not returned on time.
11. On-Demand Fuel Delivery App
This app could be one of the innovative app ideas in 2023. This app will allow you to obtain fuel without having to visit a fuel station. The fuel stations will be listed on the application, which will automatically detect your location and deliver the fuel within a specified time frame when a request is sent. 
Additionally, the user can select the location where their vehicle is and specify the fuel required. The closest fuel station will deliver the fuel and ensure that all safety precautions are adhered to.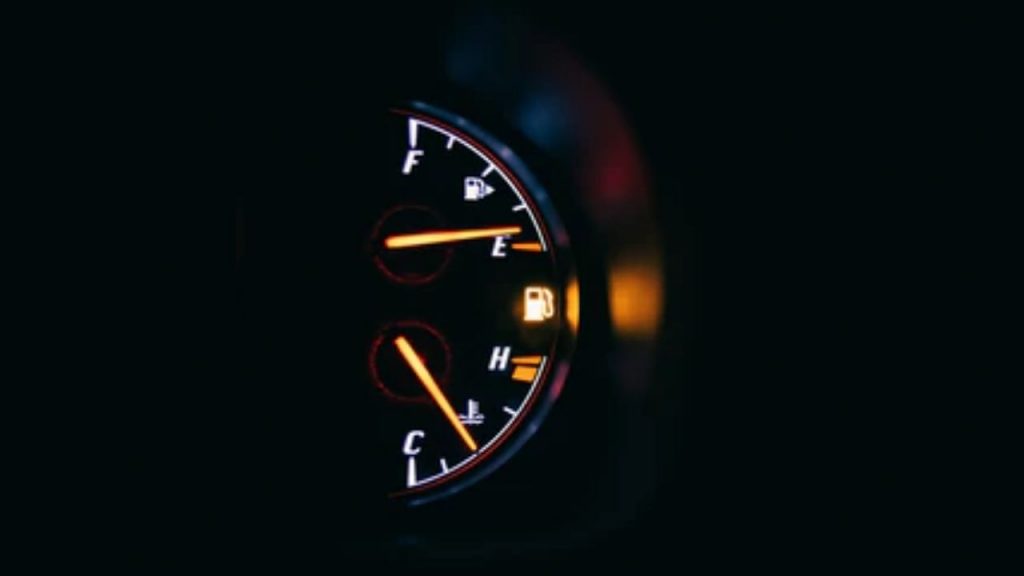 12. Event Planner & Management App
The concept of this app could be very similar to modern wedding planning apps. It can be one of the profitable app development ideas in 2023. The app will help users find the best event planners, decorators, musicians, and more that enables you to manage an event under a limited budget. 

Users can access this app for any type of event or party, from baby showers to birthday parties, new year parties, and Christmas Eve.
13. Product Authenticity Checker App
In this era of online shopping, it is tough to detect whether the product is original or a first copy.
Spending a huge amount of bucks on just a replica is a waste. So startups can build an app that checks the authenticity of the product by simply scanning the barcode of the product. By using machine learning technology, developers can easily gather the huge amount of information available on the internet and help users buy original products without any hassle.
14. On-Road Car Repair App
An on-road car repair app can have an interface similar to that of Ola or Uber. The user can call a mechanic to the location where the car broke down.

The app will connect the drivers with the nearby mechanics who could reach the location in a limited time period. This can be a very useful app in getting help in the middle of nowhere. It should offer a repair person on that location as early as possible and calculate the repair fee.
15. Househelp Finder App
In metro cities, finding a housekeeper can be a difficult task. At the time of festivals, people look for housekeepers to prepare their homes for the festivals and host parties. So it can be a great idea to hire an Android app developer and build an app to find house helps.

Ensure that the app offers several services, including cooking, house cleaning, dusting, dog walking, painting, gardening, and more. Also, listed service providers must be professionals, and their backgrounds must be checked to ensure safe and secure services.

Also read: Conclusive Guide to Google AMP (Accelerated Mobile Pages)
16. Women/Personal Safety App
A women's safety app can help avoid many terrible incidents in everyday life. Users can set up a network of family and friends who can follow them via a GPS trace. Apart from that, the mobile application development company can add an alert button, so the live location is shared with the police control room. Moreover, a voice recognition feature can be added to send words like "help me" or "save me" in case of any danger.
If you can't build a safe environment for women, build a women's safety app right now!
17. Song Finder App
It is observed many times that when we hear a particular tone of a song, we want to know the song's title to add it to our playlist. The app will analyze the tone of any song and will automatically show the results.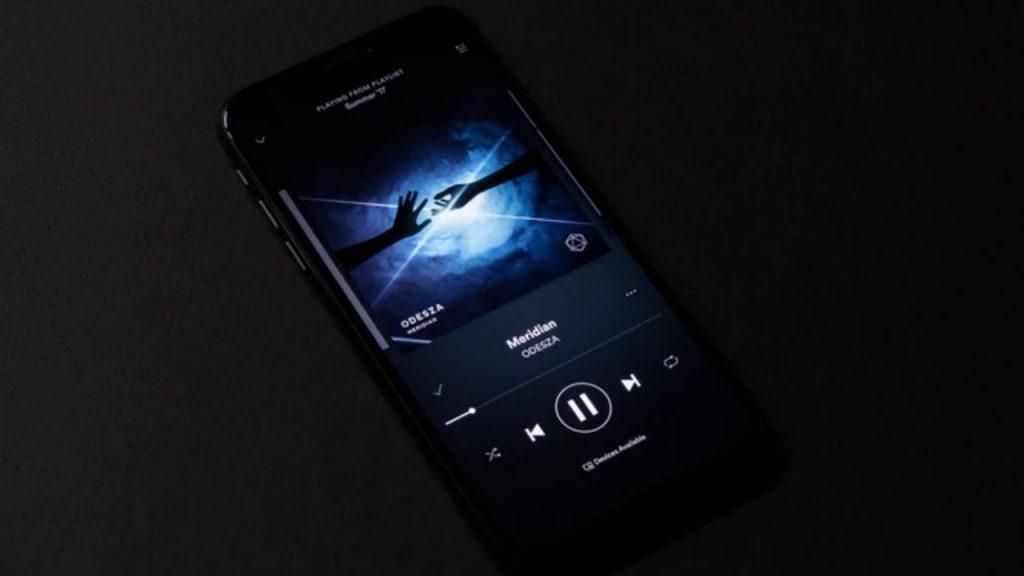 Free Courses for You
Bottom Line:
A great problem often follows an innovative idea. What do most of the apps on your phone have in common? They found a problem and tried to fix it with their application. This is what you need to do as well.

But just choosing an idea to develop an app won't help. The success of the app also lies in the skills of the app development team and the experience they gained in the development process. Sometimes even a premium mobile app with complex functionalities fails to reach the targeted audience. In contrast, a simple yet mindfully developed app hits the market and lures more customers.

So the only thing that matters is how an app development company will transform your business idea into the final product. If you find any innovative idea that suits your business requirement in this list, you can hire top-notch mobile app developers and build your app from scratch.