What are the 2023 social media marketing trends in India that every business and digital marketer must know? What's going to change in the new year? What will be the future of social media marketing and recent trends? We have answered all your questions in this comprehensive write-up.

When you're about to start a business, the most important thing you need to optimize your online presence is an effective marketing strategy. And in today's time, if anything that is making marketing a big hit is Social Media Marketing (SMM). That's the reason more budding marketers are choosing the best digital marketing course in India to upskill and make an impact on the world.

It is budget-friendly, effective, and expands the business reach; therefore, businesses place their bets on this strategy without any qualms. But the social media landscape keeps on changing every now and then.

Find more statistics at
Statista
Hence it's vital to keep a close check on what is trending in social media marketing and gain the most out of them.

Social media platforms are continuously introducing new features and changing their algorithms for businesses to introduce their brand and make their products available to customers.

Take Instagram Stories, for example. Over 500 million people use this feature daily on Instagram, and many other platforms are adding equivalent features.

These rapid changes present challenges for companies and social media marketers as they have to constantly review the existing marketing strategies and add new types of content to their repertoire.

Marketers continually have to monitor the latest trends influencing the future of social media and evolve accordingly.
So let's look at the new trends in social media marketing you must be aware of for 2023 and beyond.
Upskill Yourself With Live Training (Book Free Class)
1. Online Shopping With AR/VR Technology
There is still a group of people who hesitate to buy online as they believe that the online shopping experience is not realistic.
To remove this hurdle, many brands have adapted to AR-powered shopping, allowing users to try products before buying. This will help consumers to purchase thoughtfully without wasting a penny.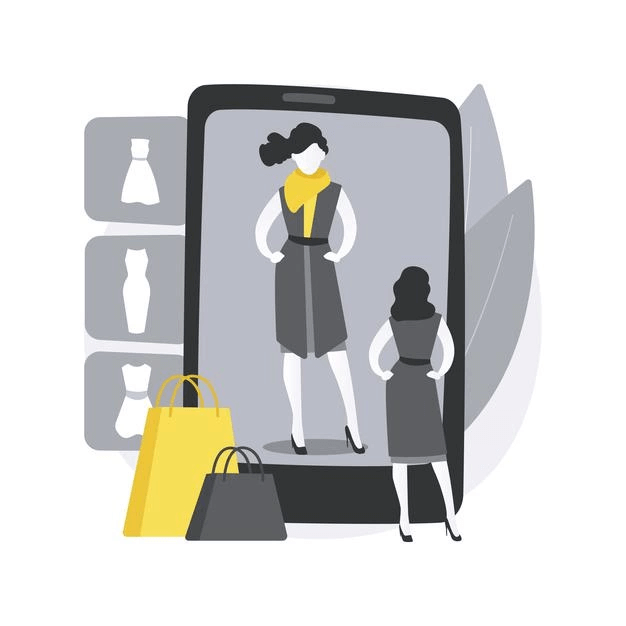 Facebook has already announced to use of AR/VR technology so that buyers can have real-life experiences. It is planning to launch AR glasses. These glasses will work with Oculus VR headsets, Instagram, wristband controls for AR overlays.

Instagram will integrate AR glasses into the platform and display captured images and videos to the customers. For instance, you may be able to try on branded sunglasses and purchase them right away. This is among the top social media trends 2023. 

2. In-stream and Live-stream Shopping
Due to the global health crisis, many businesses shifted online, so they could maintain social distancing. Office meetings turned into Zoom conferences, and live concerts turned into live streams of artists performing from their homes.

We all have seen a shift in the live streams in these years. Surprisingly, the popularity of live videos has surpassed the demand for video content too. Currently, live videos are being broadcast on Facebook, Twitter, Instagram, YouTube, and Tumblr because almost 82% of the audiences prefer live videos on social media.

Live-stream shopping offers the ability to demonstrate the product to a live audience that can interact in that live experience. Promoters can also connect with the audience via chat or other features.

Because it is a live video, it reduces the possibility of manipulation of imagery and allows the customers to trust the brand. For those looking for the latest social media marketing trends in 2023, in-stream and live-stream shopping can't be ignored.

This year, in-stream and live-stream shopping will allow customers to shop from the posts without even visiting the website.

Facebook Ads Certification Program:- Beginner to Pro (Get The Full Course at 75% OFF)
3. Influencer Marketing Will Continue to Grow
Influencer marketing has been and will continue to be a major social media marketing strategy. Statistics show that 46% of marketers plan to invest more in influencer marketing in 2023.

We all know that the impact of influencers throughout the digital marketing campaign is huge. You're collaborating with an influencer that your audience already trusts, and it'll offer an advantage to your brand by generating the type of brand value that you would be hard-pressed to create on your own. Especially, it will make more sense to Indian brands as the latest social media marketing trends in India.
Companies and influencers are moving to long-term relationships. Brands want to ensure that their contracts with famous influencers are popular. Moreover, repeated promotion of products is more appealing to followers, as it seems like an indicator of their reliability.
Suggested Reading: 10 Best Free Email Marketing Tools in India (Full List 2023)
4. Focus on Shorter Content
Bite-sized content is in trend and is winning the hearts of the audience, and we think there's no going back. It is because the average engagement span has come down to 8 seconds.

Because of Tik Tok and Instagram reels, people now don't want to watch minute-long videos to entertain themselves. YouTube has also introduced short videos which help with brand recognition.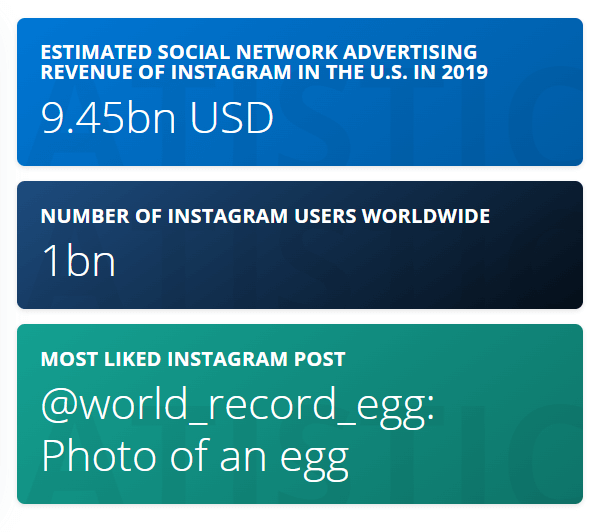 Similar to TV ads, the 30-second video segment will see a lot of creativity and brand sponsorships in the coming years. Count this among the latest social media marketing trends in 2023.

Must Read: SEO vs SEM Difference in Digital Marketing: Explained in Simple Terms
5. User-Generated Content Will Rule
Other than branding content, user-generated content is going to rule over social media.

User-generated content means – that customers themselves will create videos without any interference from the brand. For example, a candy company might solicit the submission of customer photos with their product in exchange for a discount.
Social proof has been more valuable and goes beyond encouraging written reviews and testimonials.

Social media platforms like TikTok, Twitter, and Instagram, are great for interaction between user-generated content and influencer marketing.

One of the great ways to initiate this type of campaign is to collaborate with an influencer and ask them to issue a 'challenge' to the audience. It is cost-effective and broadens your reach at the same time.
Interview Questions for You to Prepare for Jobs
6. Chatbots
Robots are the wave of the future. They are the closest thing to a virtual concierge on the internet. Chatbots are a great, low-cost, and largely automated way to provide an engaging experience to customers.

Artificial intelligence has made chatbots more adaptive and fast, allowing chatbots to get better at interactions over time.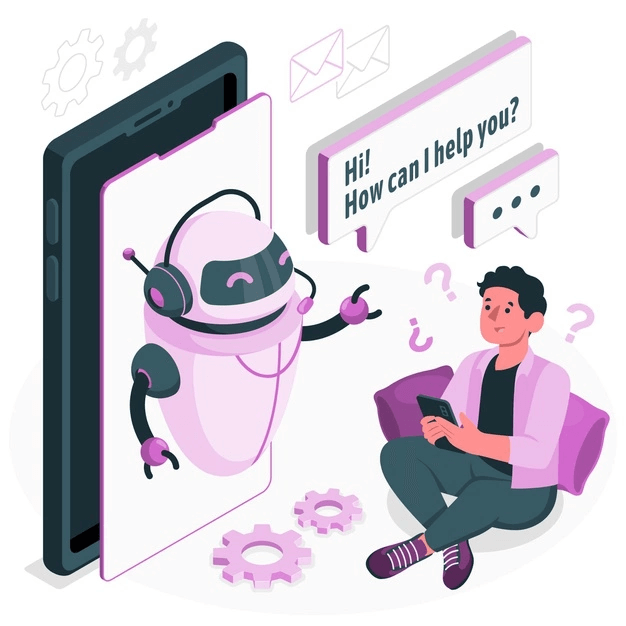 Chatbots are popular on social media sites like Facebook, since they can easily perform basic Q&A tasks. When a user asks a question, the chatbot can provide the answer it has in its database. This will save you a lot of your valuable time so that you can focus on things that truly require your attention.

Expect chatbots to become even more prominent this year, particularly as digital marketing organizations try to do more with less. In the list of current social media marketing trends in 2023, we give it a big shoutout. 

7. Stories are Underrated
Initiated by Snapchat, stories have become very popular on social media platforms. Different from posts, stories enable more interaction with followers.

As per the statistics, more than 500 million people interact with Instagram Stories every day. Stories are more popular also because it offers many features like question box, voting, countdown stickers, product stickers, etc.

Unfortunately, Facebook hasn't updated the 500 million user count for Stories since the release of Reels in 2020, so we can't really tell if it has grown. But attempts to copy the disappearing short-form video format on LinkedIn and
Twitter failed miserably in 2021.
This shows that people won't watch any form of short videos. They should be engaging and entertaining too. Therefore, you must consider the stories to stay relevant to the top social media marketing trends in 2023.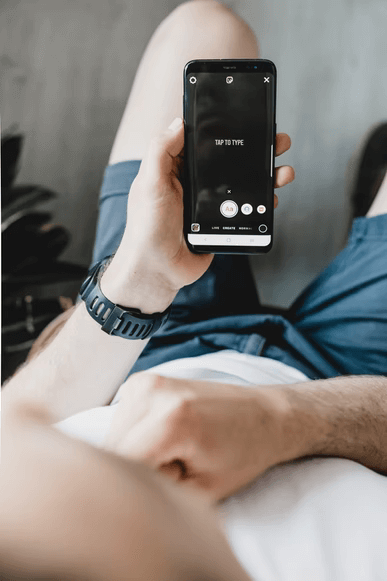 Currently, over one-third of stories are created by business accounts. Many businesses take advantage of these short videos and post behind the scenes to engage the audience.
Stories help interact social media users with brands through various features. If you haven't started using stories in building your brand, you must try it now!

8. Social Commerce Will Continue to Expand
Brands have been using social media platforms like Instagram, Pinterest, and Facebook to sell their products. And we're constantly seeing more features and tools that support easy shopping.

Social commerce is on its way to becoming a mainstream retail channel on par with websites and offline stores. This trend will strengthen more in 2023 and encourage social media platforms to introduce more pro-selling features.

For instance, Instagram allows you to add product tags and enable easy checkout without even leaving the platform. On Facebook, you can set up a shop where people can browse and buy right from the platform.

The statistics show that:
30% of online consumers purchase directly from social media platforms.
84% of online buyers look at the band's social media account before purchasing
More than 50% of Millennials shop through various social media platforms.
This clearly shows that you can expect a tremendous rise in social commerce in 2023, making it the most effective and fastest-growing social marketing strategy that's worth your attention.

Also Read: Why Learn Digital Marketing in 2023? Benefits, Career, Salary, Courses
9. Shop via Tweets
The general perspective is, Twitter is not for commercial purposes. But Twitter is soon to experiment with a new kind of tweet that will carry direct links to e-commerce platforms such as Shopify stores. If you are counting on the latest social media marketing trends in 2023, then ensure to know this one.

With a new Twitter card format, the company is experimenting with tweets that include a big 'Shop' button alongside the name of the product, price, and shop name.

Seeing the massive surge in online buying, the platform was bound to take this step. Testing for the latest shop elements has already begun on its professional accounts. According to the latest report, Twitter is in the process of developing eCommerce options compatible with the platform.
If everything goes as planned, we'll soon be able to shop via Tweets. Therefore, your eCommerce marketing strategy for social media should include Twitter as a channel going forward.
Free Courses for You
Ready for the 2023 Latest Social Media Marketing Trends?
Social media marketing, if used efficiently, can take businesses from ground to sky in just a blink of an eye. Hence, anticipating the latest trends in social media marketing could help you to stay a step ahead and build a stronger presence for the future.

You just need to watch out for and analyze how to adapt to the current social media trends. Test and try different marketing strategies to see what works best for your business.
Read Next: What is Mobile SEO? Importance, Audit, Strategy, Best Practices, Full Guide