Do you want to accelerate the growth of your business with free email marketing tools in India? Then you're not far from your answer.

In 2023, email marketing continues to deliver a higher ROI (Return on Investment) than every other type of marketing category. It is one of the least expensive and most effective ways to get your message out there.
With the help of the best free email marketing tools in India, you can send personalized emails to potential leads based on business requirements and scale your marketing efforts. They can also help you plan, execute, and monitor email campaigns.
So let's take a close look at the top 10 free email marketing tools in 2023 that will save you time and money and are the best match for your business needs. If you already have questions about what is email marketing and how does it work, then check the linked article, where we have covered everything in detail.
Upskill Yourself With Live Training (Book Free Class)
List of Free Email Marketing Tools 2023
Here is a quick list of email marketing free tools for businesses. We cover most of these tools in the respective module of our online digital marketing course.
HubSpot
Mailchimp
SendinBlue
Moosend
MailerLite
Omnisend
Sender
Benchmark Email
SendPulse
Mailjet

10 Best Email Marketing Free Tools in India
Now, let's go through every free email marketing tool one by one here.
1. HubSpot
HubSpot offers a reliable and feature-packed platform to fuel your entire marketing funnel. It is a free tool to support your small business needs and grow your business.
HubSpot is best known for its CRM and powerful marketing automation platform designed to give you insight into your audience and track your customers' interactions across all platforms.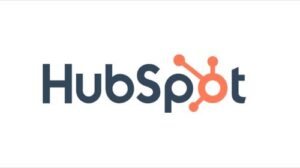 It is one of the best free email marketing tools that will help you create personalized, mobile-friendly emails for each recipient. It also allows you to run A/B tests to know the performance of your emails and improve click-through rates.
Free Plan:
The free plan is limited to 2000 emails per month.
Paid Plan:
HubSpot paid marketing starts at $45/month, $800/month for Professional, and $3,200/month for Enterprise.
2. Mailchimp
Mailchimp is probably one of the best free email marketing tools in India. They regularly update the platform and add new features for the users. The platform will provide you with basic email newsletter templates, A/B testing, and even a built-in CRM to help out with your business.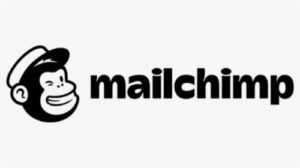 It allows you to monitor trends and track the performance of your campaigns to understand audience behaviour.
You can know who has clicked, downloaded, or purchased your products to analyze the interaction with your campaign. Mailchimp provides you with the data of customers' emails in their spam folder so you can avoid landing in spam.
Free Plan:
Limited up to 2,000 subscribers and 10,000 emails/month
Paid Plan:
Mailchimp paid plans start at 9/month (Essentials), $14.99/mo (Standard), and $299/mo (Premium).
Suggested Reading: What's Scope of Digital Marketing in India 2023 & Beyond?
3. Sendinblue
Sendinblue is the most intuitive and smartest platform for growing businesses. It offers a drag-and-drop builder to customize your templates and create your designs from scratch.
Sendinblue also provides a WYSIWYG system HTML email editor for advanced users who know how to write code.
You can send personalized emails to the customers as per their choices of colour, style, design, and more.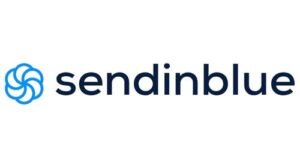 With customized emails, you can make your customers happy and show that you care for them. It will help you increase your open and click-through rates.
As one of the best free tools for email marketing, Sendinblue offers API, eCommerce plugins, SMTP, and Relay setup options to send order confirmation, password reset, and different email notifications as per your business needs.
With its Simple Mail Transfer Protocol (SMTP) server infrastructure, you can send emails to the receiver's inbox.
Free Plan:
300 emails per day for unlimited subscribers
Paid Plan:
$25/month (Lite), $65/month (Premium), request a custom quote for Enterprise plan.
4. Moosend
Moosend is an excellent choice for a business with a small email list, as it allows unlimited emails to 1,000 subscribers per month.
It provides custom sign-up forms to help you build your email list. And with the powerful segmentation feature, you can increase your open rates and conversions.
Moosend is on our list of free email marketing tools in India, as it offers a user-friendly drag-and-drop editor with a free template library. It includes various tools to help you design your emails.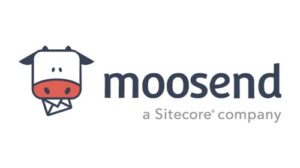 Moosend account is also equipped with robust reporting and analytics to track the campaign performance and optimize your marketing strategy. Lastly, it comes with an entire tool chest of automation, simplifying your emailing process, using a three-step process:
Select the event to trigger the automation process
Set the filter(s) you want for each trigger
Choose from the list the actions to be performed
Free Plan:
Unlimited emails per month for 1,000 subscribers
Paid Plan:
$8/month (Pro), request a custom plan (Enterprise)
Related Article: Top 30 Most Asked Email Marketing Interview Questions and Answers
5. MailerLite
MailerLite is one of the best free email marketing software that gained popularity in the last two years. The simple and user-friendly platform allows users to design beautiful emails and share them with readers.
Furthermore, MailerLite is a great option for creatives and bloggers as it offers a rich text editor to create and design stunning emails, newsletters, and landing pages easily and quickly.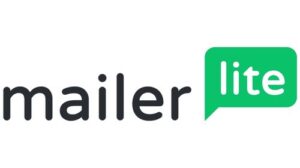 Apart from email marketing, the free version will give access to email automation and advanced segmentation, contact tagging, and unlike some of the competition, MailerLite includes the famous A/B testing tools in the free plan.
Free Plan:
12000 emails per month for 1,000 subscribers
Paid Plan:
Start at $10 per month
Interview Questions for You to Prepare for Jobs
6. Omnisend
Omnisend is a must among all these free email marketing tools for users running online stores. It quickly pulls items from your store, creates personalized emails in minutes, and generates opt-in forms to grow your email list.
Omnisend is a great email newsletter platform for online store owners, including Shopify, Magento, BigCommerce, and many more.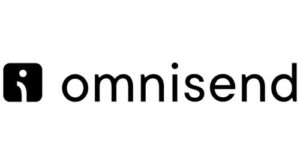 All of their channels allow for segmented campaigns. That means you'll be able to target the right people you need to pitch the product.
They also include actionable reports that help users to know their customers better, as well as track and compare performance.
Free Plan:
The free email marketing plan offers you 15,000 emails per month for unlimited subscribers.
Paid Plan:
The paid plan starts from $16.00/month.

7. Sender
If you're looking for the best email marketing tools for free, then Sender is the right option for you! It lets you create some amazing newsletters without any HTML knowledge.
You can choose from the template and customize it with text, images, and videos. You can also personalize emails for your customers to create a bigger impact.
The software supports API integration and one-click plugins, enabling users to send abandoned cart emails as well as recommend products for up-selling and cross-selling.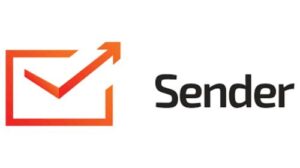 Moreover, it helps keep the audience engaged with weekly newsletters informing them about offers and discounts. Users can nurture their leads with transactional emails and automated email sequences.
Free Plan:
The free plan lets you send 15,000 emails per month to 2,500 subscribers.
Paid Plan:
The paid plan is $10 per month for 5,000 subscribers and 60,000 emails per month.
8. Benchmark Email
Benchmark Email is a great platform for a small business. This tool can be used to design responsive emails that look excellent no matter which device they're viewed on.
You can edit the image right on the platform and add images to the email. The email editor lets you add text, stickers, and effects to send creative emails to your customers.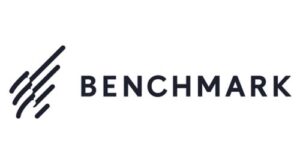 Benchmark has found its name on our list of free email marketing tools in India because it enables users to manage welcome emails, abandoned carts, and follow-up emails by tracking the customer's activity.
To promote user engagement, Benchmark supports list builders and surveys and polls. A/B testing, inbox checking, and reporting features help users gain actionable insight into email performance.
Free Plan:
This plan allows you to send 250 emails per month to unlimited customers.
Paid Plan:
The paid plan starts at $13/month.

9. SendPulse
SendPulse publicizes itself as a multi-channel marketing platform; it comes with additional channels, such as SMS, web push notifications, and Facebook chatbots.
It comes with a lot of pre-designed email templates that users can easily customize using a drag-and-drop editor. You can then send automated emails at the right time based on your customer behavior, event trigger, and other variables.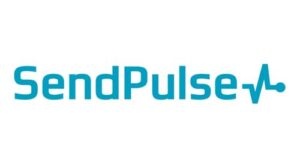 The subscriber rating feature of this tool is a great way to identify your most valuable customers. It lets you analyze the open and click rates to understand how your campaigns are performing with a particular audience.
You can also set replaceable text fields to personalize your emails by name, gender, age, date of birth, and job role.
Free Plan: 15.000 emails per month for 2,500 subscribers
Paid Plan: Start at $9.85 per month
10. Mailjet
Mailjet is one of the best free tools for email marketing that helps you build effective email marketing campaigns.
The drag-and-drop editor makes designing easy and helps create responsive emails in no time with real-time collaboration and in-app commenting.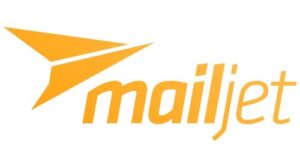 This tool also lets you create dynamic content so you can send personalized emails to each recipient.
This helps you get better results out of your marketing campaigns. You can easily integrate the platform into your CRM and manage your mailing list through a single dashboard.
Free Plan:
The free plan offers 6,000 emails per month.
Paid Plan:
The paid plan starts at $8.69 per month
Free Courses for You
Conclusion:
We hope that now you understand the best email marketing tools for free better. Since all the listed tools are free, you can try any of these that suit your business needs.
The ideal software match for you would save you time, help you stay on budget, generate leads, and help you focus more on growing your business.
Read Next: SEO vs SEM Difference in Digital Marketing: Explained in Simple Terms