In this competitive era, companies seek dedicated professionals who can add value. They look for candidates who don't just have higher degrees but also a dynamic approach and specific skill set. Completing graduation from a university may not be enough to land a secure job and stand out from the crowd.
It's important that you possess something unique that gives you an edge over other applicants and makes you a reliable employee. Therefore, a certification or diploma course is important to sustain in the job market and thrive. You can choose from ample options available and pursue a short-term course to make an impression on recruiters.
Several colleges, institutes, and learning platforms offer multiple courses professional courses after 12th commerce. The duration of these courses can be anywhere between 3 months to a year. A few months of dedication and hard work can help you improve your skillset, knowledge, and proficiency. Also, you can land your dream job in any industry soon after completing the training.
So, let's take a look at a few courses that you can join after completing 12th commerce.
IT Course After 12th Commerce
Let's learn about the professional IT and technical courses after 12th commerce:
1. Data Analytics
Data Analytics involves collecting, organizing, and analyzing data to make informed decisions and predict future results. You can study it either as a standalone program or under various specializations, such as Big Data, Data Science, Business Analytics, and Machine Learning. This is among the popular IT courses after 12th commerce to start a career in data analytics and data science.
You will learn about the tools used as a data analyst and acquire job-related skills. Under professional guidance, you will get familiar with Regression Techniques, Data Models, Data Visualization, Data Warehouses, Data Lakes and Pipelines, Data Marts, Data Ecosystem, and more. Upon completing the course, you will master the fundamentals of the data analysis process, including collecting, cleaning, organizing, and analyzing data to get meaningful insights.
Anyone who aspires to become a Data Analyst, Data Scientist, or Data Engineer can sign up for this course even without any prior knowledge of the field.
Upskill Yourself With Live Training (Book Free Class)
2. Digital Marketing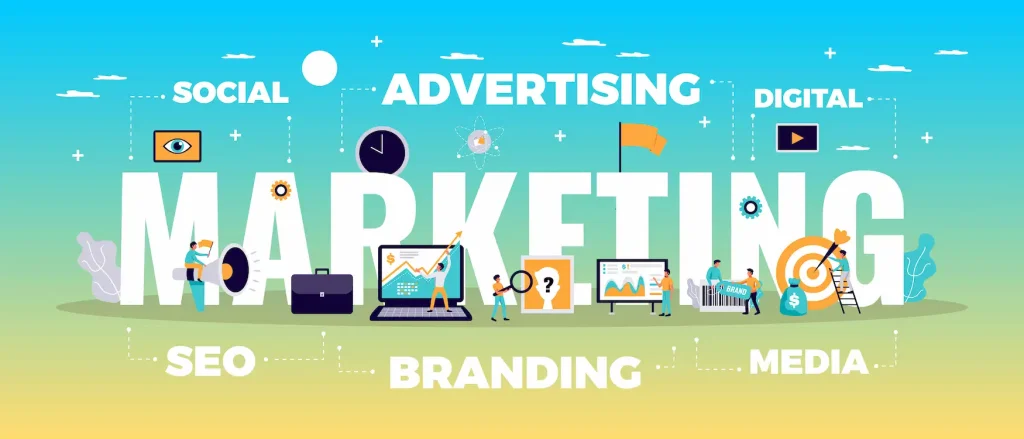 While talking about the best courses after 12th commerce with high salary in India, we can't forget digital marketing. It is a field that has impressive growth trajectories in recent years and offers various secure jobs across multiple industries. Digital marketing, also known as online or internet marketing, is the process of promoting or advertising products and services on digital platforms using the internet. This marketing technique is carried out via a laptop, smartphone, or other digital devices.
This is an ideal course for students who either aspire to be a digital marketer or wish to have their startup soon. We would recommend you go for a paid and credible course with a comprehensive curriculum to become a full-fledged marketer. Although it would demand significant time and money, the investment will have a high payoff.
You will learn about different fields of digital marketing, such as SEO, email marketing, social media marketing, content marketing, PPC, affiliate marketing, etc. Once done, you can start handling projects for clients as a freelancer or join a team to manage one specific brand.
Also Read: How to Make Money Online As a Student? 20 Ways in 2024
3. Content Writing and Copywriting
Content writing and copywriting are full-fledged careers with several lucrative opportunities. Many students dream of becoming exceptional writers one day and make a living working as freelance or in-house writers. However, it is essential to learn basic skills and knowledge of content writing before you step into this field. You must seek expert guidance to understand the nuances of generating compelling and engaging content and copies.
During the course, you will work on building solid language and grammar skills. You will learn how to communicate with the target audience through your content, reach and engage them, and entice them to take a specific action. Moreover, a content writing course will include modules related to creative writing, content marketing, copywriting, SEO, and other related topics. Upon completing the course, you can work for a brand, magazine, newspaper, or website.
4. Search Engine Optimization (SEO)
If you are looking for a promising career that allows you to work from home or a part-time job, then a search engine optimization training program is a great choice. It is a subset of digital marketing that focuses on improving the search engine ranking of websites and driving traffic to web pages. Freshers and college students consider it among the best IT courses after 12th commerce as it is easy to learn and offers ample opportunities.
You will understand the theory behind Google search and algorithms and other critical SEO concepts, including types of SEO, SEO terminologies, Google Analytics, social media marketing, paid marketing, etc.
You will also build practical skills needed for digital content development, website optimization, on-page and off-page marketing strategies, local SEO, website audits, and aligning SEO campaigns with business goals. You can opt for a course that spans a few months or go for a master's program that can last for a year.
Also read: Top 10 Benefits of Local SEO for Small Businesses
5. Website Development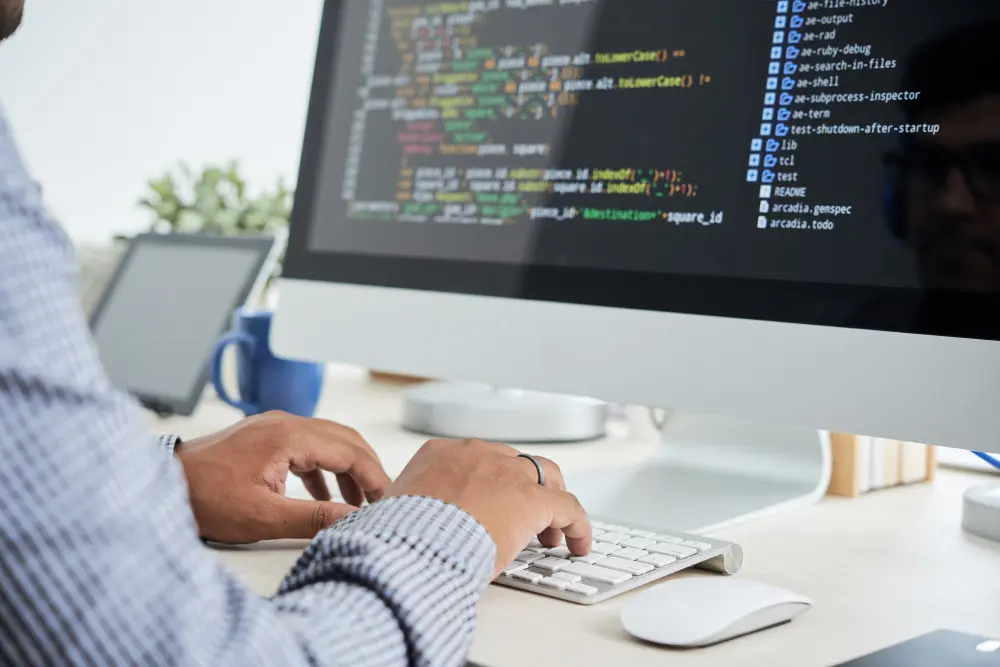 The web is a big universe, and any typical internet user visits several websites every day, whether to shop online, for entertainment, order food, connect with friends, or search for jobs.
But how do these websites are built? How do they work? What skills does one need to create and manage websites? The answer is website design and development, a crucial skill that can land you a promising career soon after 12th.
Many believe that one has to be from a science background to be a web developer. However, there are no prerequisites to sign up for a website development course. You can learn this skill with little or no technical knowledge. This is among the leading technical courses after 12th Commerce joined by thousands of aspirants every year.
During the training, you will learn to define website structure and functionality, create dynamic website pages, design seamless user experience, and code using different programming languages, such as HTML, CSS, and JavaScript. With the right guidance and hands-on experience, you will gain expertise in backend programming, full-stack development, and maintaining websites.
Interview Questions for You to Prepare for Jobs
6. Mobile App Development
Mobile apps are ubiquitous. We use them daily to make our lives convenient. With the ever-increasing popularity of mobile applications, mobile app development courses are also gaining the attention of students. They are honing the necessary skill sets to be proficient mobile developers and make promising careers in the industry.
During the training, learners understand different app development techniques and programming languages. The course also includes other related topics, such as software and website development, app safety and security, adding functionalities, UI/UX design, etc. This is one of the most sought-after job-oriented courses after 12th commerce that can make you a valuable resource in any workplace.
Apart from technical skills, you will also acquire problem-solving and project-management skills. You will learn how to comprehend the requirements of your clients and users, troubleshoot issues, design powerful apps, and ensure seamless performance.
Also read: On-Demand Mobile App Development: Features, Benefits, Cost in 2023
7. Graphic Design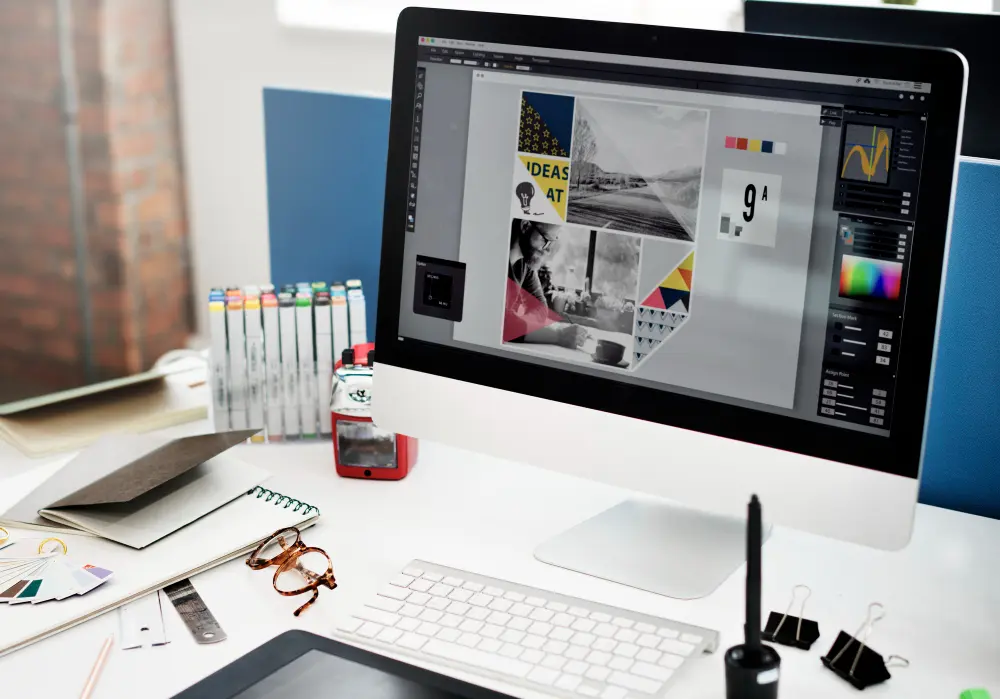 Graphic design deals with using appealing visual content, such as color palettes, typography, images, and illustrations, to convey messages, stories, or ideas. Brands use graphic design to communicate with the target audience. Companies want designs to tell a story, their vision, and what their brand represents.
So, who creates these exceptional designs? Who is the mind behind themes and designs you see on book covers, chocolate wrappers, websites, and other platforms? No points for guessing- it's graphic designers. They are the creative force behind the innovative and brilliant designs we see around us.
Many colleges and institutes offer graphic design courses to train aspirants to design banners, logos, cover pages, and whatnot. You can pursue a diploma, certification, or degree courses after 12the commerce and learn to create visual content using different components, such as illustrations, images, typography, colors, and icons. There are both beginner and advanced-level courses that you can choose from.
Other Professional Courses After 12th Commerce
In addition to IT courses after 12th Commerce, there are several more professional courses that you can consider:
8. Travel & Tourism
Thanks to globalization, the travel and tourism industry has witnessed immense growth in the past few years. With increased popularity, employment prospects and opportunities have also increased and are expected to reach 45 million worldwide. This is a booming industry with a direct connection to the country's development and GDP. It also promotes the heritage of a nation, so many government institutes and policies support this field.
Skilled students can find some interesting and high-paying jobs in the tourism industry. However, it is important that one must take up a diploma, certificate, or other courses before starting their career. You can also pursue graduation or post-graduation courses or a Ph.D. in your favorite subject of travel and tourism to advance your career. With the right guidance and training, you will get a fresh perspective of the country and its culture and learn to offer supreme hospitality to guests.
As a travel and tourism manager, you can work for travel agencies, tour operations, government tourist departments, airlines, hotels, and whatnot. You can even start your own company with an innovative idea and out-of-the-box vision. The best part of this field is that you get to explore different cultures, cities, and countries and learn about them up close.
9. Accounting & Finance
If you are good with numbers and are quick with calculations, accounting and finance can be a great course for you. It will help you start your career in the finance and banking sector and build expertise in the field. You can work as a financial advisor, banker, or accountant.
Although most people opt for a 3-year graduation degree, many institutes also offer 6 months courses after 12th commerce. You will learn technical skills related to methods of financial analysis and accounting standards. The courses also include basics of business and management, funds and money, information analysis, accountancy practices, and more. You will also develop communication skills, quantitative skills, and other necessary technical skills.
After completing a short-term course and gaining a few years of experience, you can pursue a degree course to build expertise. It can put you on the right track to a secure and interesting profession.
Also read: Ethical Hacking Course Syllabus 2023: Fees, Duration, Eligibility, Details (With PDF)
10. Project Management
Project management involves assisting and supervising team members to complete a project effectively and efficiently. Companies recruit project managers to prioritize tasks and overcome challenges to achieve success and deliver better results. Project management is a continuous process that spans from the beginning to the end of a project, so it is beneficial for companies, businesses, and customers.
Project management is one of the emerging and unique courses after 12th commerce that trains you to initiate, plan, execute, monitor, and deliver a project successfully. You acquire relevant skills and knowledge while learning to use the necessary tools to attain set goals. The syllabus also includes emerging trends, advanced technologies, and critical skills required to kickstart your career. Apart from project management, you will also work on business and strategic competence.
Once the course is complete, you can work in any industry, such as healthcare, manufacturing, technology, finance, etc., and earn handsome salary packages.
Free Courses for You
Conclusion:
So, these are some of the best courses after 12th Commerce that you should consider for a high-paying career or bright future. You can choose any of these based on your interest and passion, and also pursue these alongside your graduation or degree.
So, which professional course after 12th Commerce are you looking to proceed with?