What are the latest trends in mobile app development? Which app development trends will be mainstream in 2023? What is the future of mobile application development?

Find answers to all these questions in this comprehensive write-up on the latest app development trends in 2023. 

Mobile devices and apps in it are developing at a very rapid pace, and everyone is working on their apps to make them user-friendly. With more and more businesses going digital every day, it is very necessary to keep up with the latest trends to grow in the market.

By the end of 2022, mobile market revenue will cross 700 billion USD. Mobile apps are taking the space of websites, and in the coming time, it will be a sure thing that every business has its own app.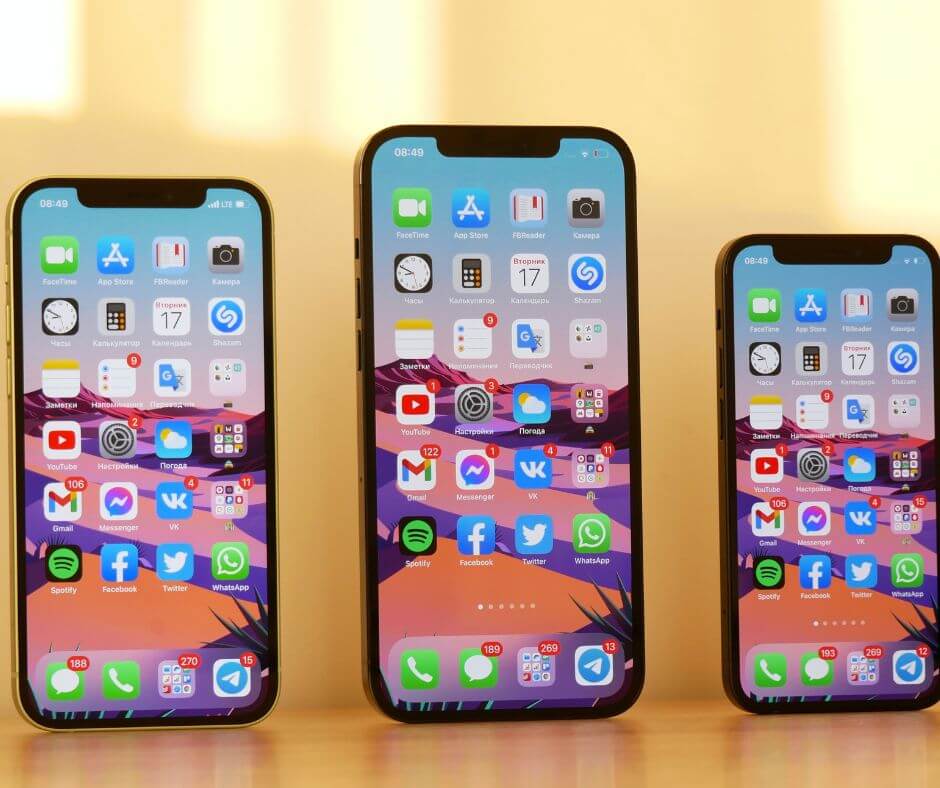 Mobile devices are increasing, technology keeps improving every day, and apps are playing a big part in this. The future is off apps, and it will get very normal very soon.

Suggested Reading: Average Full Stack Developer Salary in India 2022-23 (By Location & Company)

More people are using mobile applications, and an average user spends more than 90 percent of the time on the apps. It brings changes in the user experience on a regular basis, and many app developers are working on improvements.

There are more than 50 lakh apps available, and it is growing each day. More than 90% of time spent on mobile devices is on apps, and it is not slowing down. Everyone got attached to the digital world during the pandemic, and apps became the new normal.

It is one of the most trending fields today as an increasing number of businesses are looking to develop their apps. By choosing the best Android app development course, one can get skilled and certified, become an app developer, and start making the most out of this growing market.

This research-based article will help you in knowing the latest mobile app development trends in the upcoming years. COVID-19 has given a positive kick to mobile apps, and it is not slowing down.
Latest Mobile App Development Trends & Predictions 2023
Here is a list of top mobile app development trends in 2023:
1. Emerging 5G Technology
The 5G is around the corner, and it will surely boost app development. The 5G devices are increasing rapidly every year, and app development will be on the rise.

The superfast speed and reduced latency in 5G technology will be used in apps with higher resolution and faster performance.

5G will come with various advanced technologies, Virtual Reality (VR) and augmented reality (AR) will come to reality, and there will be more apps with VR and AR for a better user experience. Data transfer between devices and on the cloud will be faster and smoother.

Apps will see improvements, and new features can be added with increased speed. It will give app developers a free hand to make apps with no limit, as the users with super fast speed will be able to use any mobile app with ease.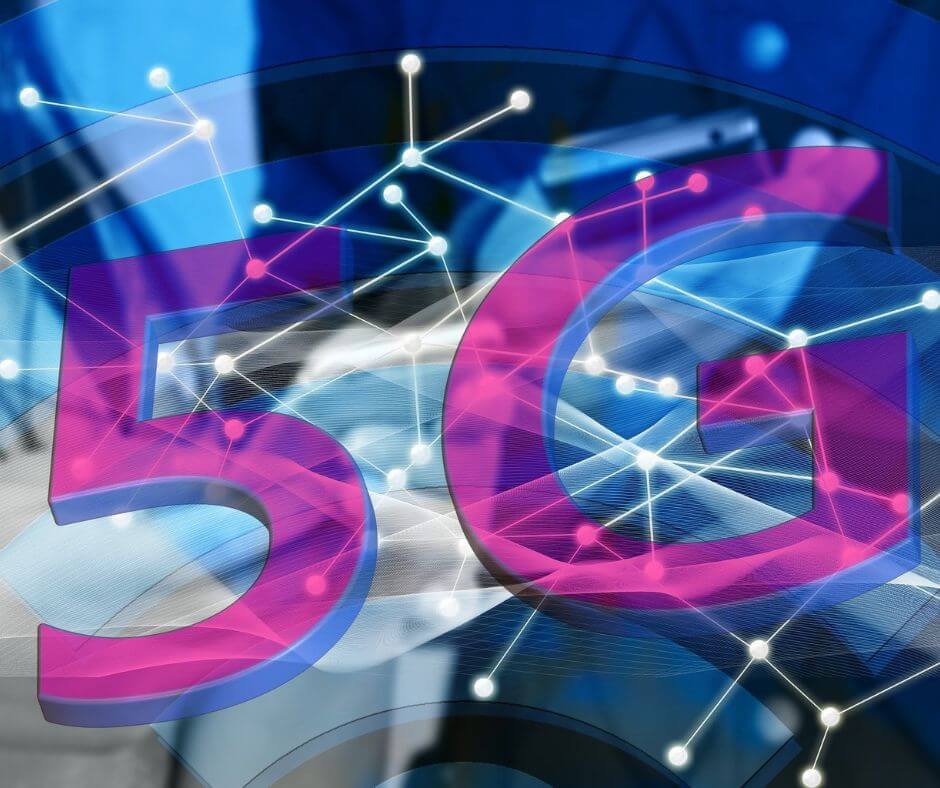 Mobile payment apps will be made to process faster than ever, and they will get more secure. Security will be a new trend. There will be a faster process of biometric verification and identification based on that. 5G will surely change the way the apps are being used.

Faster processing will come with new innovative ideas in app development. It will be done with the idea of increasing speed in mind.

There will be more apps supporting a faster movement of data with technologies like 5G, Artificial Intelligence (AI), AR, VR, Machine Learning, etc., going mainstream. It will also improve geotargeting for apps.

Suggested Reading: Difference Between Cloud-Based App v/s Web-Based App: Full Comparison

Developers can add more features and functions with the help of 5G, which will enhance the user experience. Apps on the latest technologies like AI and Machine Learning will be made after keeping 5G as the base of development.

This will improve the accuracy of the apps that work on speed and accuracy. Some technologies like driverless vehicle apps, machine-based solution apps, wireless device apps, and cloud computing apps will get improved with the help of the fifth generation of wireless technology.

5G will enable the use of the Internet of Things (IoT). It will support real-time video streaming. GPS performance, cloud adaptability, and VR-based apps will go mainstream once the 5G is on the market.

5G will improve digital transactions, advanced security, super-fast response, personalized healthcare, etc. It will help the developers to make more apps on these mobile app development trends and technologies. Apps will consume less power with a 5G network.
2. Artificial Intelligence and Machine Learning
Artificial intelligence is being used in many apps lately. AI-based devices are developed by tech biggies like Amazon and Google. With the technology going further, it will reach new heights, and there will be many more apps in the market with AI and Machine Learning.

Technologies like chatbot biometric identification processes will come with customized mobile apps. AI will not stay limited to Siri and Alexa; it will go advanced as many developers and companies have started working on these apps.

AI and ML will reduce operating costs and increase the profit margins for big industries. With room for improvement in AI and ML, they will be a more relevant app market than ever.

Facial recognition features and biometric apps are used to identify users and protect information with the help of AI. The margin of error would be less when AI-based apps are in the market.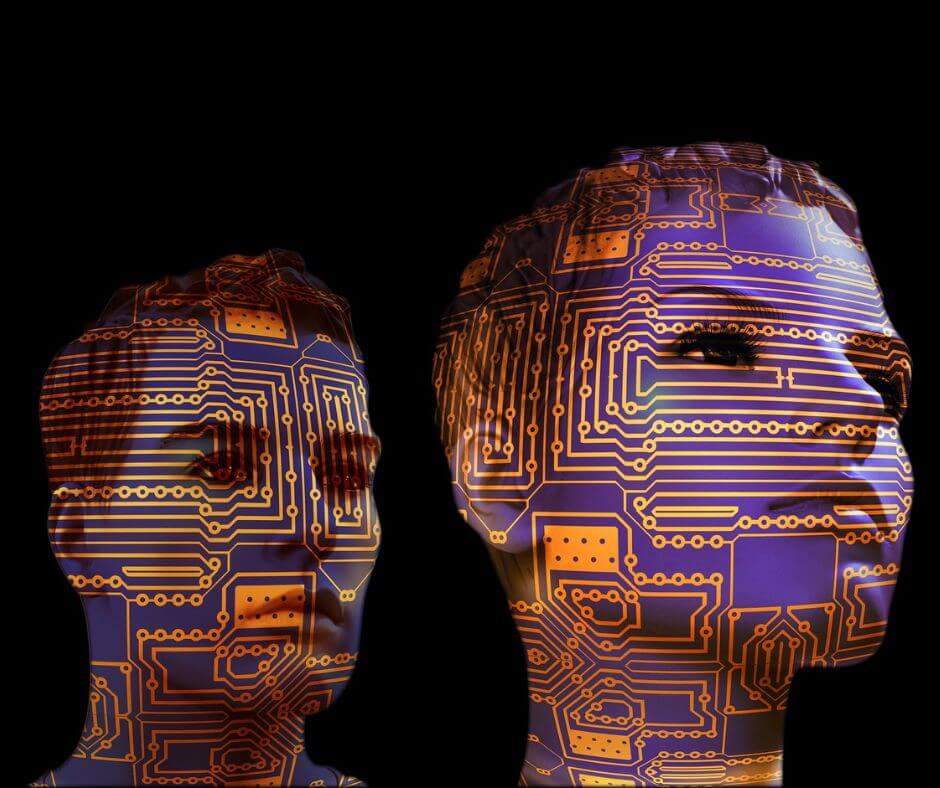 Apps based on analytics and algorithms becoming normal will bring revolution to the technology industry. It is possible with Artificial Intelligence and Machine Learning. Many gaming apps will be there in the market with AI and ML.

These technologies are very crucial for voice recognition, navigation, and Natural Language Processing (NLP). Behavioral algorithms can improve security features with the help of apps based on AI and ML. Those apps will be able to detect fraud or suspicious activities.

Get Complete Android App Development Course With Both Java & Kotlin (72% OFF Today)

Apps based on features like image recognition, face recognition, face detection, and speech recognition will get regular. It will make devices smarter and improve their performance.

Developers will use the apps with these technologies in the upcoming time to provide easy app services. It will improve the backend and frontend user experience.

Apple's Core ML3, which is an iOS Machine Learning framework, was released recently. It will help developers to work on AI-based apps more than ever.

Many big names are investing in developing apps easily with machine learning. Many programmers and companies will use these technologies to minimize errors and better optimization.

AI-based apps on wearables and mobiles will be able to control the IoT systems. Brands like Apple, Samsung, Bosch, Xiaomi, and Amazon have already started working on these apps. With more gadgets on the market, the app's experience will also improve.

Apps that convert photos and videos to realistic characters will give a whole new boost to the market of applications, and there will be many competitors in this field.

Google uses AI in one of the most used apps, Google Maps, for navigation. AI and ML will provide real-time data analysis and assistance.

Apple apps will add new features with Machine Learning APIs.

YouTube, Snapchat, Spotify, Amazon, Google, Tinder, and Netflix are examples of some of the apps based on AI and Machine Learning. It all happens with algorithms based on AI. eCommerce sites use AI algorithms the most to attract new customers.
3. Beacon Technology
Apps based on beacon technology are increasing, and the industries like healthcare, eCommerce, and hospitality utilize this technology. It was introduced in 2013, but it is not that popular yet; it is supposed to get popular in the upcoming times.

With this technology, offline and online connections will be built as it is based on AI and ML. Beacons use low-energy Bluetooth technology to send signals to devices in nearby areas.

This technology is able to offer information based on user location. Businesses will develop more apps based on this technology for customer behavior. It will give an idea about consumers and how much time they spend on which category.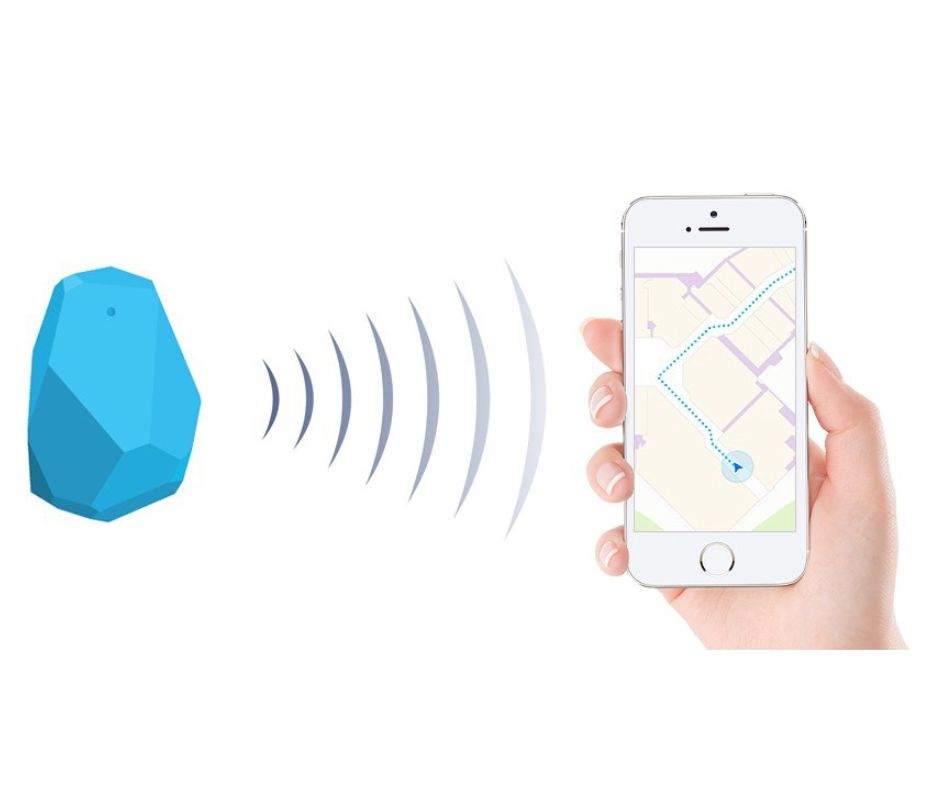 Beacon technology apps will help the retail business more than ever. The feature of proximity marketing will improve user experience as well. These apps will allow developers to send real-time and location-based alerts with the convenience of digital transactions.

Beacons are wireless transmitters that are used to transmit signals to nearby smart devices. Amazing analytical and targeting capabilities will invite more developers to build apps on this technology. It can also help in AR and digital payments.

Must Read:
50+ PHP Interview Questions and Answers for Freshers & Experienced
125+ Python Interview Questions and Answers for Freshers & Experienced
Currently, there are more than 4 million proximity sensors globally based on beacon technology. Many businesses are using apps based on this technology to push notifications to customers.

Market giants like Google and Apple have announced a contact tracing framework with the help of Bluetooth in the form of an exposure notification API.

Apps based on this technology will allow mobile devices to receive beacon signals from a server and provide users with critical and useful information.
4. Augmented Reality and Virtual Reality
The adoption of Augmented Reality (AR) and Virtual Reality (VR) is very likely to take over the whole app development. This trend is on the rise, and it is very important to look out for app developers to make apps on these technologies.

Maret, based on these technologies, is expected to reach $160 billion by the year 2023, and apps will take a bigger percentage of this. It will improve the travel, entertainment, and gaming sectors the most.

Consumers will be able to try things out from their homes, like clothes, glasses, and makeup. They will be able to visualize how things would look in their house, and they will enjoy watching the movies like everything is happening in front of their eyes.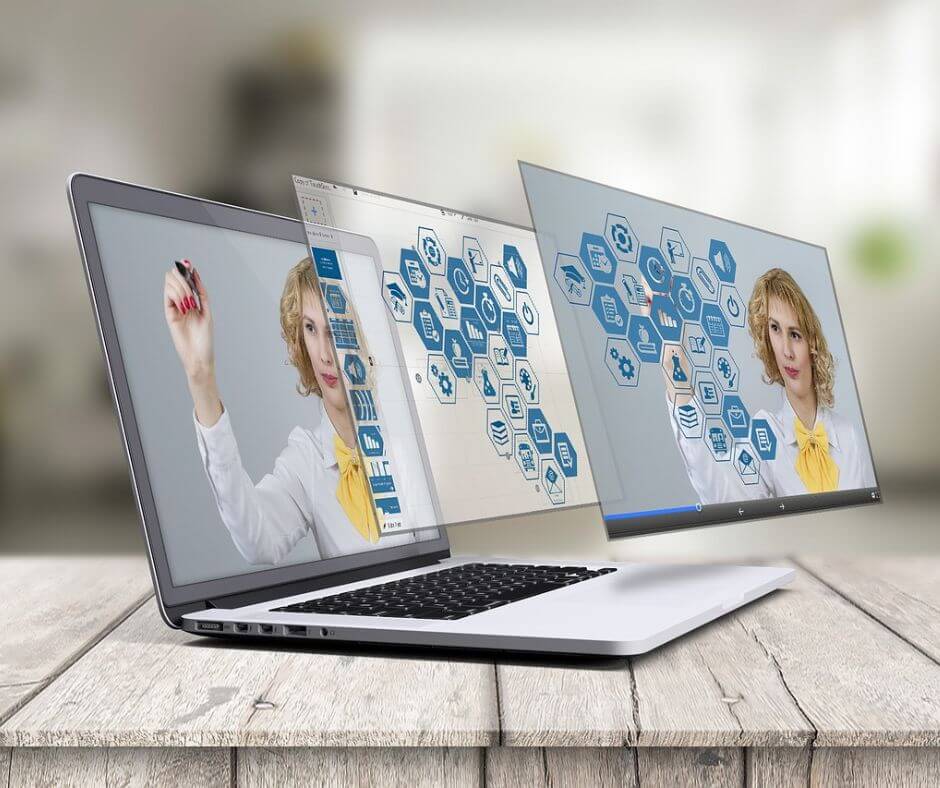 It will help the travel sector as there will be many apps that will provide services like experiencing vacations from home.

Service providers can present their services and products in a better way with the help of AR and VR. It will improve user experience and make the apps more time-consuming and engaging.

Here are some examples of apps that are already using AR and VR and are a big success:

Pokemon Go: This gave users the ability to feel the game in real-time.
L'Oreal Paris: It uses AR in its Style My Hair app; users can see how their hair would look with a different style. It gives users an experience of how the makeup would look on their faces.
Google's Live View feature will allow users to see real-time views.
Ikea lets users see how the furniture would look at their place for free.
Lenskart lets users try out virtual glasses and eyewear before buying them.
Snapchat and Instagram filters based on these technologies are already in use.
There will be more app developers working on virtual meetings and virtual designing and engineering. VR will connect with apps and wearables to revolutionize the gaming industry.

ARCore from Google and ARKit from Apple will work on VR technologies to develop apps to improve user experience.

It will change the way apps are used. With advanced customer experience, augmented reality will bring major changes to the retail and eCommerce sector.

LiDAR is also a significant technology based on augmented reality. This technology in iOS will invite many more apps in iOS and improve user experiences in upcoming times.

After the surge of the COVID-19 pandemic and lockdowns, technologies and apps based on social distancing increased, and it will prove to be a crucial factor in apps with AR and VR.

Get Complete Android App Development Course With Both Java & Kotlin (72% OFF Today)

5. IoT and Cloud
Cloud computing and IoT have a huge market for app development, which will be explored in the upcoming years. It is one of the latest trends in mobile app development.

There will be more apps in the market developed on cloud computing and the Internet of Things (IoT). The advanced security that comes with these apps will attract more developers to invest their time in them.

IoT and cloud-based apps will reduce operational costs. It will improve efficiency and increase connections to platforms with the help of APIs.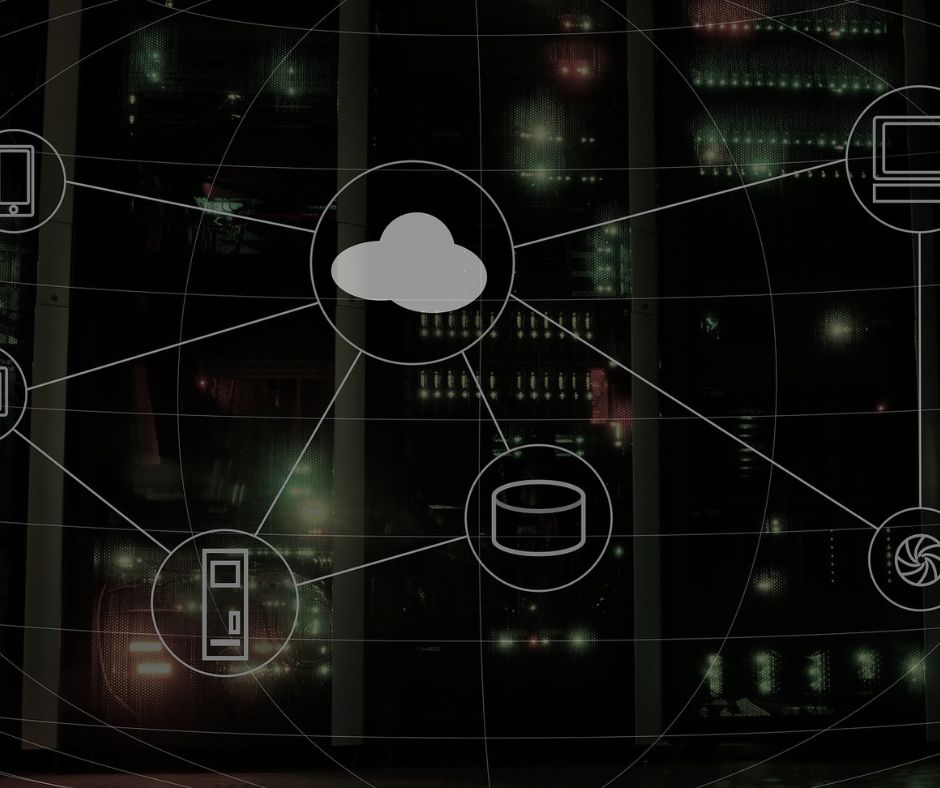 Apps with data on the cloud will improve user experience as they don't have to worry about spacing on the local devices. It is considered that more than 80% of enterprise data and workload will be cloud-based in the upcoming couple of years.

Users will be able to operate apps with these technologies, and developers will try to come up with a cost-effective development solution for these apps to make them wider.

While IoT will take place in everyday life, apps with IoT will be there in smart devices, automobiles, and healthcare sectors. Smart houses are smart cities that will be based on IoT, and there will be many app developers working on this technology for apps.

The number of devices with IoT is increasing and so do the opportunities for app development. Mobile apps with commands and security in daily life will increase.

Must Read: How to Find Jobs on LinkedIn? Top 10 Easiest Ways

For example, app users will operate their house appliances from a remote location by connecting them with a mobile app. It is expected that apps and software will take up 75% of the market in the IoT sector.

IoT will provide a growing network for devices that are interconnected. Smart devices with apps are the demand of the future, and it will require some applications that will become the trend in development.

Apps based on IoT will help in day-to-day life activities like making phone calls, sending messages, ordering food, and shopping.
6. Foldable and Wearable Devices
A couple of decades ago, there was no market for apps and mobile devices. Technology is going big, and here come foldable devices with it.

There will be so many apps running on foldable devices that will run apps; hence the growth in the development of apps in this sector is immense.

The Foldable device and wearable market is going up, and apps are a big factor in it. There will be many big names in the market working on these devices and apps operating them.

The foldable devices will give opportunities to the bigger and larger screens. It will also give the opportunity to work on multiple tasks at the same time.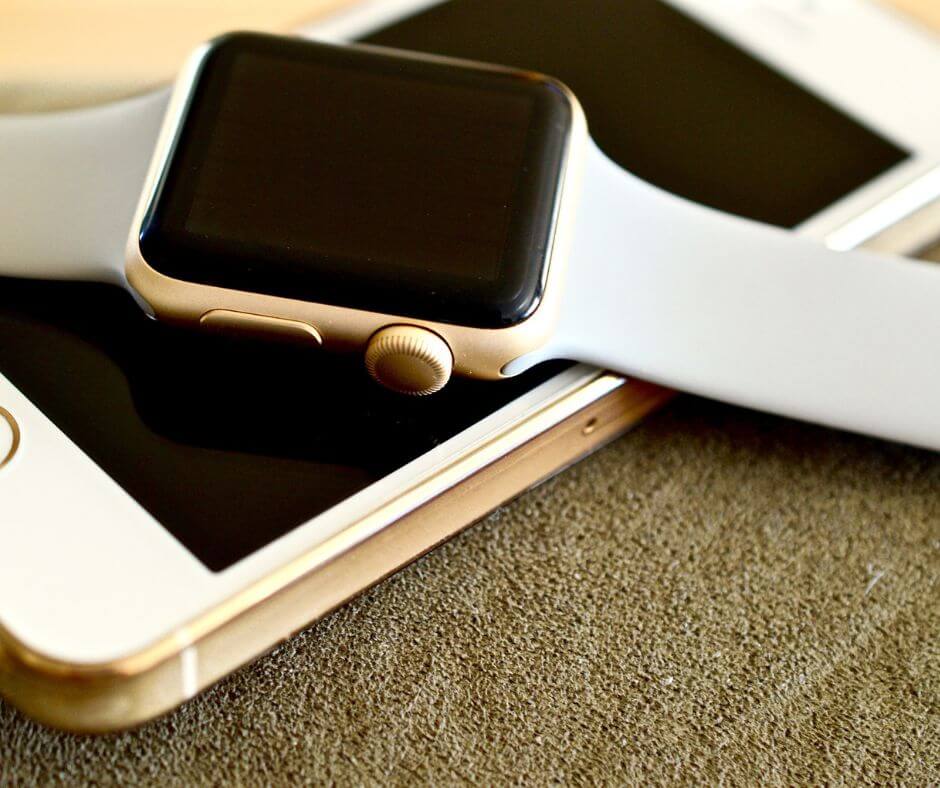 Users love wearables as they are easy to carry and offer various other benefits. Fitbits, bracelets, and smartwatches are very popular among the youth. There are various devices and apps that are ready to take over the digital market space.

App developers with wearable technology are on the right foot, and they are the frontrunners as it is expected that wearable devices with quality apps will run in the future.

Sectors like gaming and entertainment will get maximum benefits from these devices. Big brands are also coming up with apps and wearables.

Apple with WatchOS 8 gave iOS developers a boost to work on the trends in app development based on foldable and wearable devices. Google also announced a wearable platform with Tizen from Samsung, it will encourage developers, and there will be more app creators in the upcoming times working on these mobile application development trends.

More apps and markets will invite more users to use these devices, and later the ads market on wearables can be a game-changer. Mobiles with expanding screen sizes will impact the user experience in a positive way.

Some reports suggest that there will be one wearable device per eight people by the end of this year. The app development has a huge scope in this wearable and foldable device section.

Get Full Stack Digital Marketing Course (6 Courses in 1) (87% OFF Today)

The flexibility that comes with these devices will be crucial in app development and growth in the upcoming year. The interface and setting adapt when a user folds the device, and it gives a big room for app development.

There are heavy growth opportunities in the wearable business, as 25% of American youth have a wearable, and it is expected to go higher all around the world in the upcoming years, giving opportunities to create more apps based on devices.

If the number of devices is increasing, mobile app development trends will also increase. Wearable devices will provide aid to the medical sector by detecting diseases, which will be a good sign for app developers as well.

The app is foldable devices should adjust according to display size, and the screen unfolds or folds. This will be an amazing trend in the mobile app development business.
7. Blockchain Technology
Blockchain developers are in demand, and there will be apps that will be dependent on blockchain. The increasing use of cryptocurrencies and digital currencies around the globe proved to be a golden opportunity in app-making.

Apps based on decentralized databases will be in demand. One of the main reasons behind these apps is the security that comes with them. Sensitive information can not be altered or stolen with this technology, as blockchain is very secure.

While many phone manufacturers are working on blockchain, Samsung and HTC have already launched devices that support blockchain. Many mobile apps will come with decentralized apps, and blockchain developers will be a trend.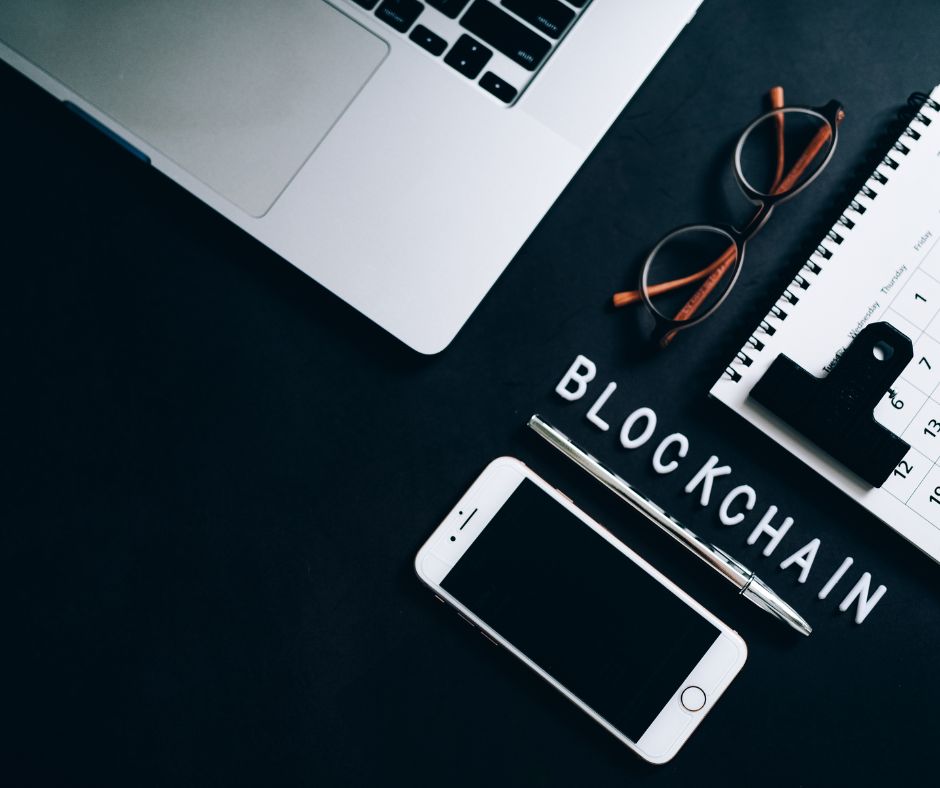 Microsoft's Confidential Consortium (Coco) framework can be used to unclose blockchain technology, and there will be many more apps based on this technology.

There are more than 71 million blockchain wallets which increased the possibility of app development.

Some of the areas where blockchain apps will work more than anything else:

Medical and healthcare
Digital identity and passwords
Voting systems
Banking sector
IoT and cloud computing
8. Chatbots
There are already chatbots in the market, and there will be more in the upcoming time. Advancements in ML and AI will open the doors to more apps with chatbots. There will be more apps on chatbots like Microsoft's Cortana and Apple's Siri.

Apps with chatbots will be used in customer services. Features like voice recognition, sentimental analysis, and face recognition-based chatbots will solve queries like humans.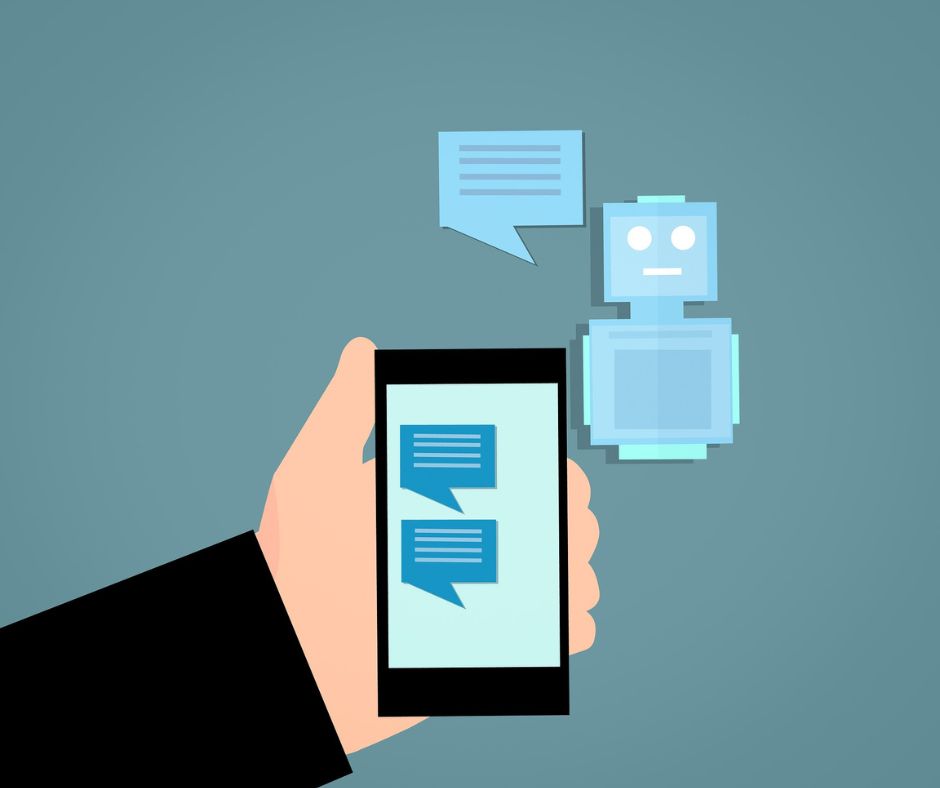 Customized apps for business will solve the expense of customer services. They will be able to filter the customers into the group according to their related queries.

The chatbot will personalize the user experience, making the user feel special. The most important thing is that a user will get immediate responses with these than the customer support. It is more likely that every business will have an app based on chatbots.
9. Mobile Commerce
Mobile Commerce (m-commerce) is the top gainer in the latest mobile app trends. Many eCommerce sites are based on mobile apps, and you can use the best out of them in 2023.

Around 25 percent of total sales in eCommerce are from mobile apps. With continued growth in the mobile sector, it will be on the boom in the upcoming years.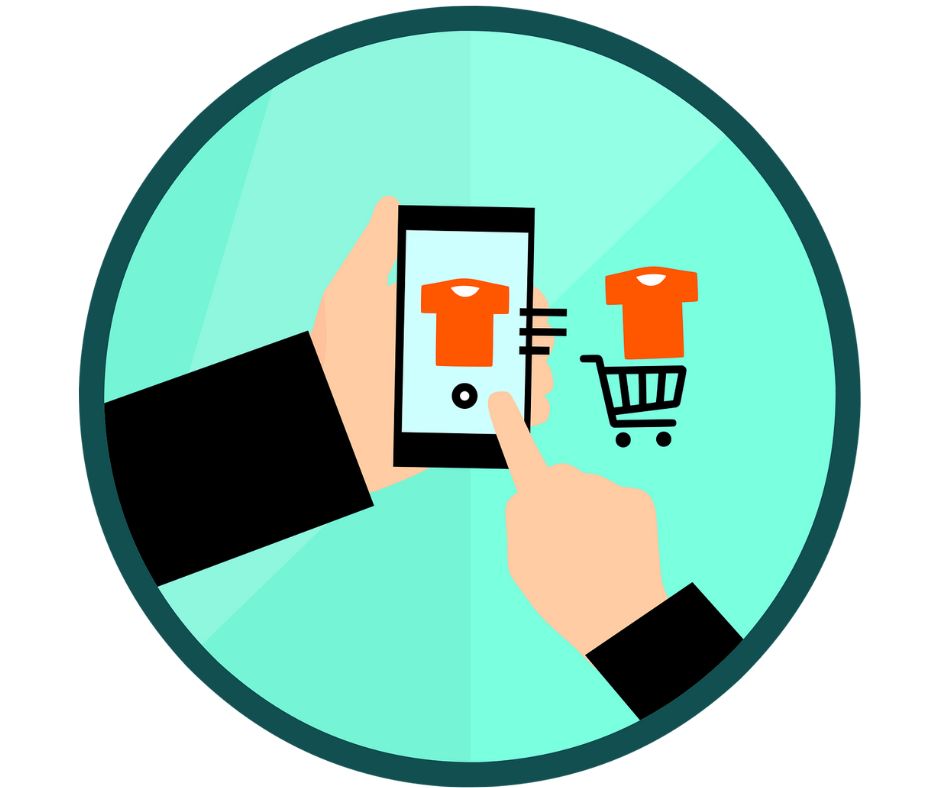 B2B and B2C are relying on mobile commerce apps to generate more revenue, so it is better to keep up with the trends.
What is the Future of Mobile App Development in 2023 and Beyond?
There are more than 6.6 million apps available for Android and iOS. It is expanding rapidly, and developers are needed to stay with the trend to evolve with the technology.

Building with the trends will help developers and brands as there will be a more regular user base that will come back with better past experiences. Learn the latest Android app development trends and iPhone app development trends with the help of this article.

It is necessary for app developers to work on the projects mentioned in this article to stay ready for the mobile apps' future predictions. Demand will increase for the app developers working on these technologies, so it is better to start today.