There are numerous features and benefits of WhatsApp Business account that every individual or business must make the most of. As we all know that WhatsApp is by far the most popular social media platform ever developed in modern times.

The popularity of WhatsApp has increased ever since its inception. It was introduced as a messaging app in 2009 and is now known as the premier social media platform with 2 billion active users worldwide.
What is WhatsApp Business App?
The parent company of WhatsApp introduced the WhatsApp Business in 2017, intending to target small businesses and enterprises.

It becomes even more helpful these days because of its business niche. WhatsApp Business is a separate application you need to install to make a business account on it. Similar to the parent app, it is also free to download and comes with additional features.

It has all the benefits of your regular WhatsApp like messaging, sharing photos, etc., but with more convenience of interacting with your customers online. It is built keeping the requirements of the business owners in mind.

You can provide information, updates, support, and service to the customers directly and enhance your service quality. In short, the WhatsApp business is the best way to run an online business.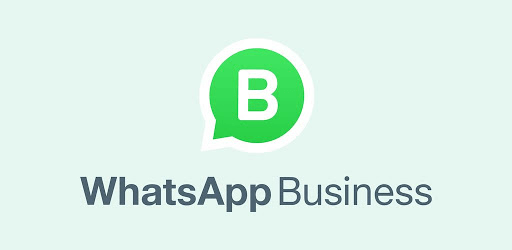 If you are confused about your regular messenger account and the business account and looking for the benefits and features of WhatsApp Business, you are at the right place. We are providing you with all the necessary information about it.

Suggested Reading: Why Learn Digital Marketing? Benefits, Career, Salary
Difference Between WhatsApp vs WhatsApp Business
As both the applications designed and developed by the same company hence the UI and usability are the same in both the apps, but as the two apps target two different audiences, there are a few minor differences you will notice in the WhatsApp business is:
– Logo
The first difference you will see is the logo of the application. The emblem of your regular WhatsApp messenger contains a dialer symbol in a green circular shape.

At the same time, the logo of the WhatsApp business app has a capital alphabet, "B," that symbolizes the business with the same green theme.
– Account Information
When you send a message from your personal WhatsApp account, then you get only security-related details.

On the other hand, if the same message has been delivered from a business account, the receiver gets the notification that "This chat is with a business account. Tap for more info". This helps you to identify whether the account is a regular one or a business type.
– Profile Details
When you make a personal account on WhatsApp, you get the only basic information to be displayed like name, picture, and description, but this is not the case with the business one.

You have ample options like the picture, your work domain, description, location, working hours, link to your website (if you have any), and product catalog. All these details make your profile more accessible and enriching for the customer.

Now comes the critical aspect of the benefits of a WhatsApp business account.
What are Features of WhatsApp Business Account?
– Catalog Feature
The most significant benefit of using the WhatsApp business is its catalog feature where you feature your products and create a virtual store for your customers.

You can add pictures, descriptions, and prices with the code of the product. This will help your potential customers to get a quick overview of your products and services.

This crucial feature will work wonders for you as you give the liberty to your customers to choose and demand whatever they like according to their budget and requirements.

Hassle-free business with enhanced user experience is the biggest perk of using WhatsApp business.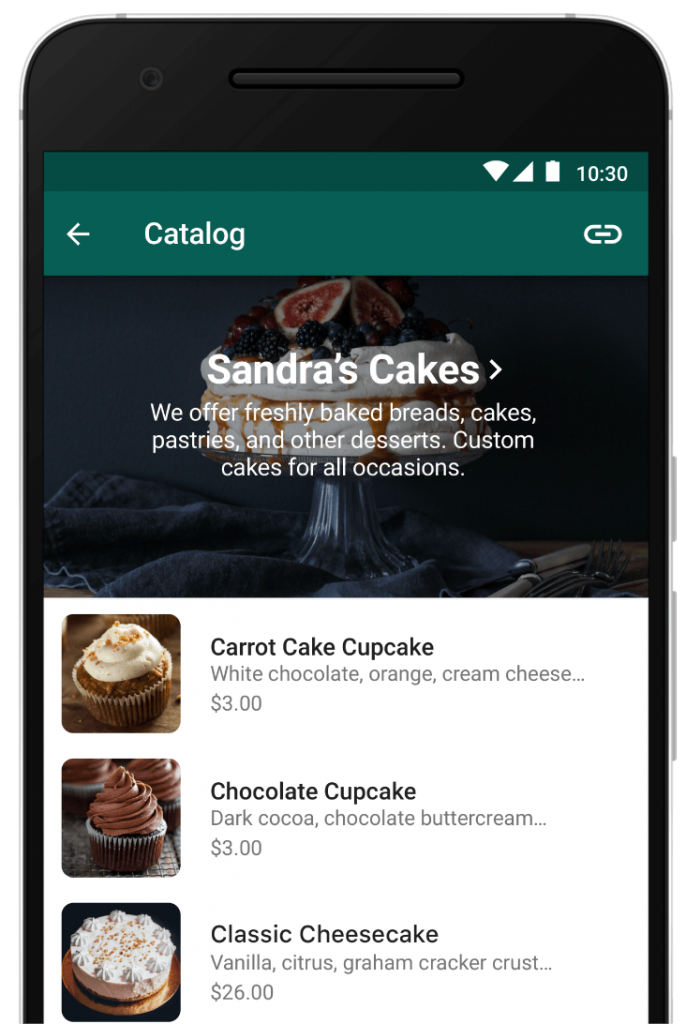 – Enhanced Communication
WhatsApp business is the best way to improve the one-to-one communication between your business and your customer.

Whenever a customer connects with you through the WhatsApp business account, they will get an automated customized message from your side. These messages can be the greeting, templates, and quick replies.

You can set common sentences as a template to engage customers when you are not available on the line.

Gone are the days when people needed feedback reports from the service department to improvise the service. You can directly ask the customers what they like and what they don't to measure real-time quality.

Suggested Reading: Top 10 Free Email Marketing Tools
– Categorization Label
WhatsApp Business allows you to create labels for different stages of the customer cycle. You get five default labels that relate to payment, order, etc.

These labels are of different colors, and you can add more and customize their name and color as per your requirements. With the help of these labels, you not only manage your customers and sales but also keep records of all the transactions.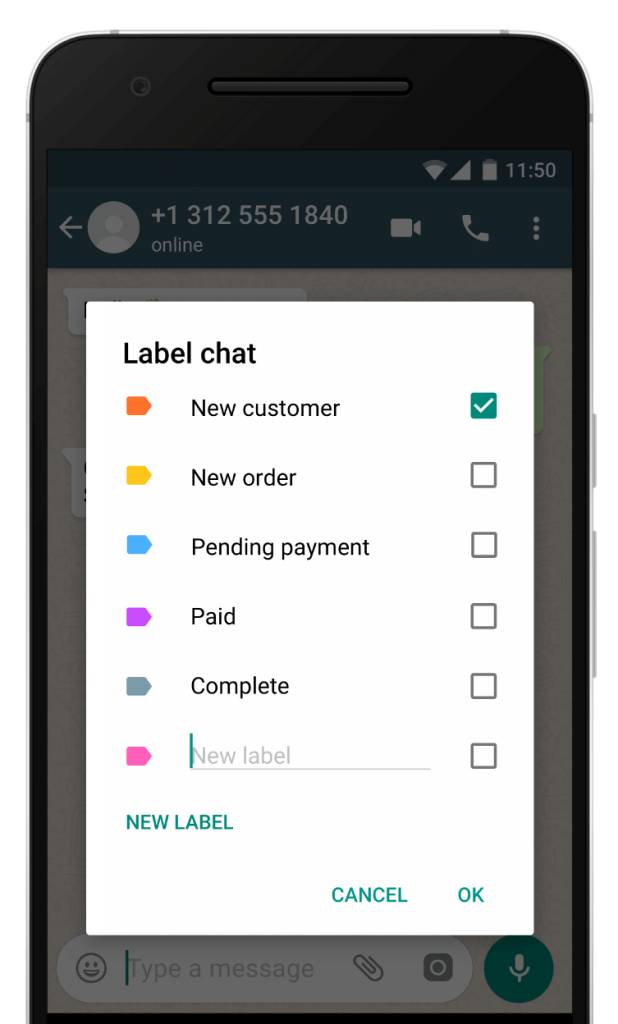 – Business Statistics
This is one of the most valuable features, tools, benefits, or whatever you may call it that helps you to understand customer psychology. With WhatsApp business statistics, you can check the status of your messages.

The four message options include a message sent, a message delivered, a message read, and a message received. By analyzing the pattern of your message's responses, you can tweak your sales and services.
– Visibility
The short links option is the most vital WhatsApp business account feature that can save thousands of rupees for you. When you create a brand, you send a lot of your hard-earned money for promotion and branding.

With the short link option, you will get a link for your business account that is shareable on other social media platforms. This will redirect your potential customers to your WhatsApp account and build trust in the long run.

You can also embed the link into your email signature, and you can also create a default message to promote your business in the market.

Suggested Reading: 15+ Profitable & Innovative Mobile App Ideas for Startups in 2022
What are Benefits of WhatsApp Business Account?
Brand Projection
Cementing relationships with your customers is a daunting task, especially when there are a lot of competitors out there in the market. WhatsApp Business is a cheap and authentic way to promote your business online.

It is the face of your brand in the digital market. With lots of features, the WhatsApp business has the full capability to project your idea all over the world. Location, URL, Timings, images, videos will eventually grow your business to a large extent.

With WhatsApp, you don't need a fancy and expensive advertisement campaign that sucks up your valuable cash flow. Gone are the days when you sent a similar message to everyone and sounded monotonous. With WhatsApp, you made tailor-made marketing strategies as per your buyers' psychology.
World Wide Recognition
Due to its extensive popularity globally, the WhatsApp Business offers you the excellent opportunity to inject your brand value into the veins of the global audience.

WhatsApp has the highest mobile penetration of as high as 95% in the digital world. It has active users from more than 100 countries, and you can imagine its potential and reach the audience. WhatsApp is unrivaled in countries like Latin America, Asia, Europe, and South Africa.

If your business targets a global audience or your potential customers are in the habit of traveling, then WhatsApp will be the safest and convenient choice for you with a high success ratio.

In recent years, with the increase in technology, the smartphone industry is also at its peak, and this will make WhatsApp even more popular.
Privacy and Security
Similar to your regular WhatsApp, the WhatsApp business is also end-to-end encrypted means no third person can read your messages under any circumstance.

This makes sure that no personal information of your customer and product won't get outside, and you can run your business smoothly. This is one of the best WhatsApp business account features.

With the ever-increasing world of the internet and digitization, the importance of data protection also becomes necessary. WhatsApp ensures that all your data will stay protected under every circumstance. Hence no one without your permission can review your information.
WhatsApp Business API
WhatsApp has introduced two types of modules for business requirements, one is WhatsApp business, and another is WhatsApp business API. They both serve the same purpose differently.

WhatsApp Business API is intended to support medium and large-scale enterprises. It is clearly visible by the name that WhatsApp Business API can only be used when integrated into the business software as it has no application or front-end interface.

WhatsApp Offers only a few large enterprises directly and like Uber, Singapore Airlines, etc. If you want the API for your business, you have to apply through the authorized third-party partners known as Business Solutions providers (BSPs) or WhatsApp Partners.

Currently, there are 60 authorized BSPs listed on Facebook's directory who offer WhatsApp business API.
WhatsApp Business API Pricing
Yes, you read it right. The unique service comes with a price tag. Unlike WhatsApp business, the API for the same is paid, and you have to pay the decided amount for the service.

Although the different BSPs charge differently for the services they get from Facebook, but you can get the best bang of your buck after comparing it with the various other service providers.

The monthly subscription for WhatsApp API is $90 without any additional or hidden charges. The signup process is also simple and takes 10-15 minutes to configure.

With the price, there are a few additional benefits as well associated with the value spent. Some of the WhatsApp business API features include:
A team-shared inbox with a centralized dashboard for effortless customer management and engagement.
Multiple user dashboard sign-ups simultaneously.
Third-party software integration.
Automated responses for the customers.
Key metrics performance testing.
Business account verification with a green checkmark.
Contact verification.
User Identity Notification.
These are some of the top-notch WhatsApp business features that help grow your business in the long run.

WhatsApp Business and WhatsApp business API are designed for different sets of individuals. If you have a startup and want to increase your brand visibility, WhatsApp business will be your best choice.

But if you have an established business and you are looking for enhanced customer service, in that case, the integrated WhatsApp Business API will be the best option for you, of course, with the added advantages.

Wrapping Up:
The legacy of WhatsApp is undefeated and will remain undefeated in the coming decades. Starting with an idea in 2009 has now become a golden standard for digital communication. Take advantage of the new digital revolution and fill your business with new possibilities by realizing the benefits of WhatsApp Business account.