What are the benefits of a mobile app for business growth? Should you consider mobile app development over website?

Smartphones have become inexorably connected to our daily lives. Activities such as setting an alarm clock, checking Facebook, Instagram, WhatsApp, and Twitter, listening to music, reading the news, watching YouTube videos, changing the temperature and lighting, and updating project status are essential tasks.

These mutually exclusive programs operate independently on major operating systems, bringing our smartphones to life in real-time. Every year, hundreds of new apps enter the market, and the need for mobile app development continues to grow.

Although we're all aware of operating systems (such as iOS and Android), chances are we don't know much about the technological platforms that software developers utilize during the creation and development of apps.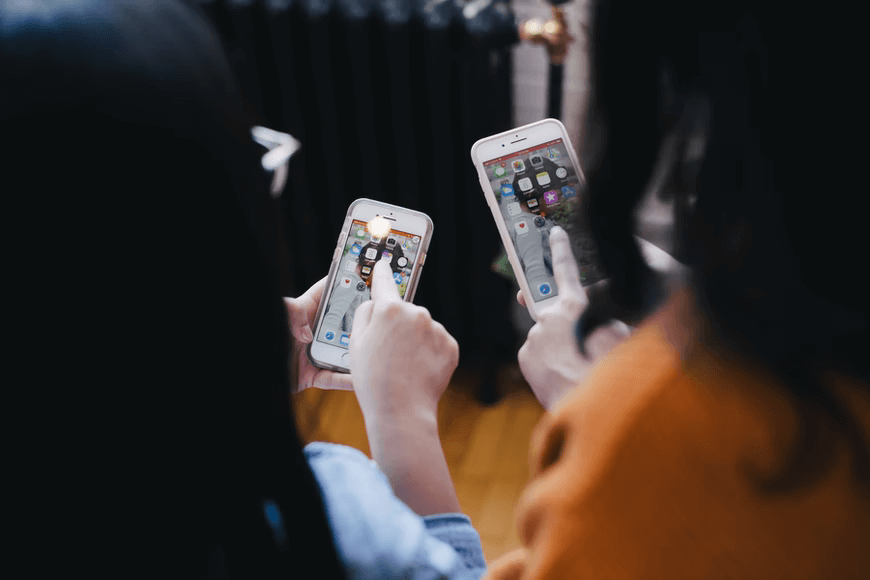 These apps are available in major stores like Google Playstore for Android and App Store for IOS. But if apps are that important, then what do stats say about them?

Upskill Yourself With Live Training (Book Free Class)
Mobile App Development Growth Statistics
People are spending a lot of time, companies are investing billions of dollars in R&D, and technology is growing fast, and it is the right time to get an app for your organization. While there are numerous advantages of mobile application but…

Why Businesses Choose Mobile Application Development?
There are plenty of benefits of app for small business, and some of the key features are mentioned below:
1. Increase Visibility
Although only a few applications are likely to represent the majority of this overall consumption, it doesn't change the reality that users would unlock, scroll, and scan their devices for the apps they want.

Being "in the way" may work in your company's favor because our minds unconsciously record every picture and text (or well-designed app icon!) it sees.
2. Direct Impact on Customers Mind
Apps can provide various services, including basic information, pricing, booking forms, search tools, user accounts, messengers, news feeds, and more.

One of the most apparent advantages of owning a mobile app is that it puts all of the information you want to give your customers right at their fingers, including special offers and promotions.

Push notifications allow you to swiftly remind clients about your products and services whenever it's appropriate, bringing you closer to a direct connection.
3. Shows Authenticity
Why not digitize your existing loyalty program while we're on the subject of on-hand data? Allow your customers to redeem their rewards using your mobile app rather than the conventional point-collection card. What's the result? More downloads and consumers that return.
4. Brand Projection
It is one of the most prominent mobile app benefits for business. A mobile app for your business might help you raise brand recognition significantly. We divide this topic into two parts, which, when combined, will make your application a legitimate winner:

Brand. A mobile app is equivalent to a blank billboard sign. In any manner you like, you may make it stylish, hip, functional, daring, or informative.
However, you must create an app with features that your customers will like and one that is well-branded and nicely designed.

Recognition. Customers are more inclined to buy your goods and services if they engage with your app regularly. This is known as the "effective frequency" in advertising: hearing and seeing your brand roughly 20 times will get you noticed.

Learn Android App Development From Scratch (Get Advanced Course at 72% OFF)
5. Customer Engagement
Your consumers need the means to contact you, whether you're selling flowers or spa services. Including a messaging (or help desk) option in your app may drastically improve how you engage with your clients.

Customer loyalty is the most crucial reason to consider developing your smartphone application. Because of the enormous amount of advertising around us all—roadside banners, billboards, flashing signs, newspaper adverts, Flyers, discounts, websites, website banners, Facebook advertisements, and email marketing—we gradually lose our influence on customers.

It's time to get back to making authentic relationships with your consumers and turning them into avid supporters of your product or service.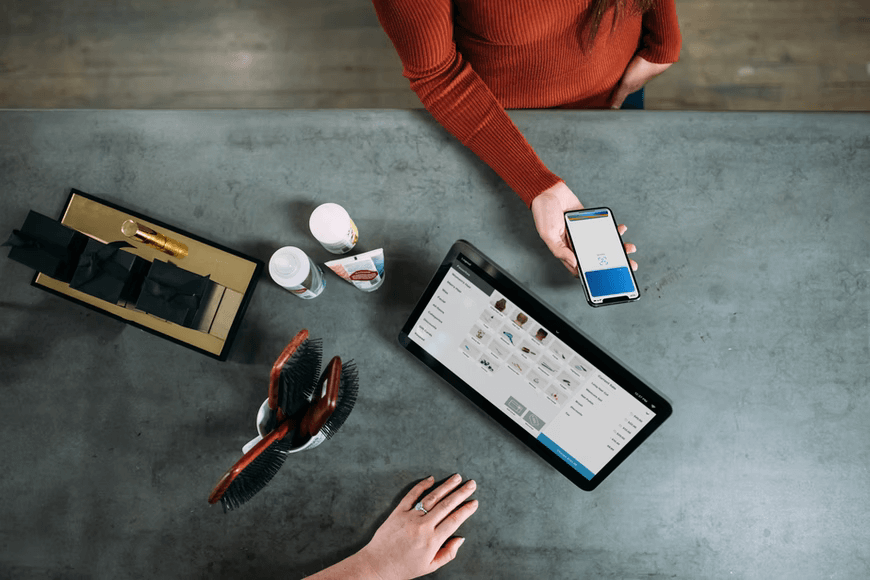 I'm not suggesting that a mobile app will save your company, but it can help you keep in touch with your clients and be only a "fingertip" away at all times.

These are some benefits of mobile app development for business, and after reading all this, you might be thinking of a website because it also does the same job as an application. But you are partially right here.

There are differences between a mobile app and a website, and you can choose one per your requirement, and we will also share our views on both of them.

Interview Questions for You to Prepare for Jobs
Mobile App vs Website
What are the benefits of mobile app development services over web development? This is yet another question that most businesses ask when opting for application development.

In the past several years, responsive design has gone a long way. Creating a mobile-friendly website that looks stunning on any phone or tablet is now easier than before. On the other hand, a website cannot replace an app, and an app cannot replace a website.
It's often more beneficial to think about how a website and an app might operate together rather than if one is better than the other. There are many benefits of mobile apps over websites, but there's no need to pick between a website and a mobile app.
They both are synonyms for online business. They both have distinct advantages for businesses, and they can collaborate.

Here's a comparison of the benefits of a mobile website vs an app, as well as what each may provide your company.
Benefits of a Website
In many cases, a website is less expensive than an app.
A website may be shown on any device.
It's simpler to connect to and share a website than to link to and share an app.
Benefits of Mobile Application
Through app stores, an app may attract new clients.
An app may take the use of the hardware of tablets and phones.
Your consumers will have a one-of-a-kind experience if you use an app.
Website vs mobile app are debatable topics, and we can and write for weeks, but in the end, you have to decide what as per your requirements. But we are here to discuss the advantages of a mobile application; hence some of the key benefits of mobile application are given below.

What are Benefits of Mobile App Development?
1. Create a More Powerful Brand
The more value you provide, the more interested your customers get in your brand. However, without conscious branding efforts, it is hard to develop a deep brand experience. A selection of mobile applications can help with this.

Customized applications have shown to be more effective than traditional brand marketing methods such as television or outdoor advertising in recent years.
Mobile gadgets have become an ever-increasing aspect of our lives, with a significant amount of time spent on them. App owners can use this channel to promote their business.

The more branding components (logos, color schemes, etc.) you obtain directly into your app, the higher the influence on your brand marketing outcomes you can expect.

You may also utilize the information gathered by this app to understand your target market better and strengthen your brand marketing approach. This is one of the top benefits of mobile applications for business.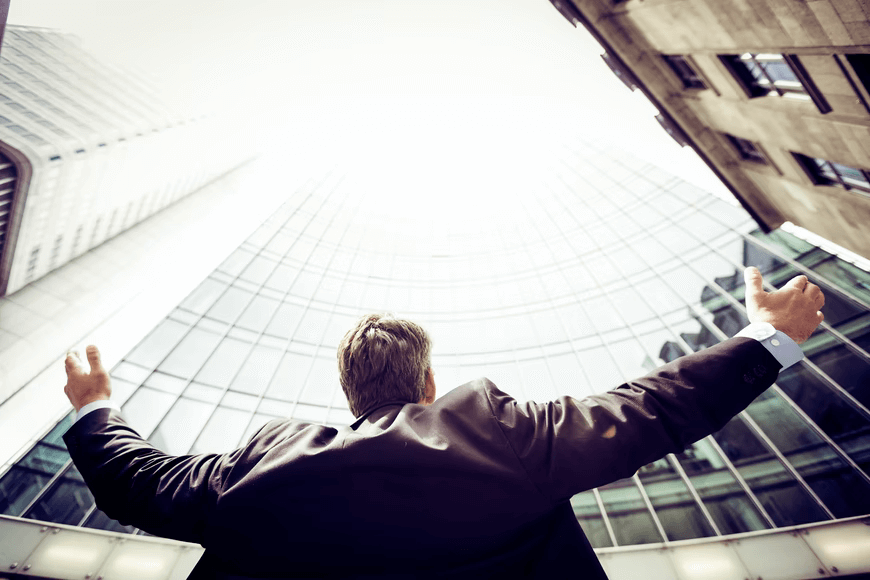 2. Fast & Easy Way to Connect with Customers
One factor that has a significant impact on consumer happiness is how quickly and readily information about a company can be obtained. If you want to provide your consumers with the fastest possible communication, a dedicated mobile app might be the missing link.

Unlike websites and other platforms, a mobile app is far more dependable, customized, and handy. Customers won't lose track of their support requests since they may log in using their contact information. The speed with which support responds may make all the difference between a lead and a convert.

You may also include a live chat support option in your app as a bonus. This not only improves consumer pleasure but also increases engagement. Near-instant answers from in-app live chat, if effectively handled, may have a substantial positive influence on your sales and brand in general. To ensure constant growth and connect with clients, you must gain this benefit of mobile app.
3. Create Loyal Customers
Almost every successful organization has a high client engagement level by providing outstanding value to its consumers and ensuring they are continually pleased. Loyalty programs, on the other hand, are an excellent opportunity to take things a step further.

While establishing a loyalty program is a great idea, many business owners miss the mark and end up with a hard-to-join plan.
4. Increase Customer Engagement
Focusing on your engagement level is one of the most effective strategies to enhance brand loyalty and resource management. If you can improve the frequency with which consumers interact with your brand, you'll see a rise in customer lifetime value, return on investment (ROI), and other vital metrics. There are several features that app owners may wish to incorporate in their app to increase engagement.

Similarly, essential characteristics that affect the whole client experience should be carefully considered (CX). Even if an app has excellent functionality, lousy UI/UX design, or limited accessibility will make it difficult for users to stay engaged.

Suggested Reading: 15+ Profitable & Innovative Mobile App Ideas for Startups
5. Promotion on Social Media
Engagement is the driving force behind the internet. The more time customers spend interacting with your app, the better it is for your company. There is rarely a better choice for boosting engagement than social media.

Still, if you want to connect your app efficiently with social media channels, you should consider advertising it on these sites first. You'll need a solid social media campaign for this. Using social media advertisements on popular websites like Facebook and YouTube is a fantastic approach to get all of the attention you desire for your app as soon as it's available.

Encourage new people to sign up with their social network accounts once you've gotten the much-needed downloads. In this approach, future social media sharing would be completely smooth.

You may increase user involvement by connecting the app with social network feeds in addition to share buttons. The majority of Android app development firms provide this as an extra service.
6. Better Customer Service
As previously said, immediate communication with your consumer is critical for a positive customer experience. According to studies in the customer service business, the majority of customers now seek help via mobile.

Both the company owner and the client gain immensely from mobile customer service. Customers have the option of serving themselves. Including an innovative, user-friendly help center in your app might be a clever method to assist your consumers in finding solutions to their questions as quickly as possible.

Most of the time, the most excellent method to provide excellent customer service is to guarantee few or no difficulties. Customers ask more minor inquiries to customer support representatives. With rising customer service standards, a mobile app might help your personnel feel less stressed.

You can enhance your entire client experience. Data from your app can help you identify possible issues or inquiries before they arise for your customers.

A well-implemented mobile app is always excellent news for customer service, regardless of how you look at it.
7. Get Customer Insights
Without consumer insights, it's nearly difficult to run a profitable firm in the twenty-first century. If you want to create a successful marketing plan, make sure it is based on actual customer behavior.

Your mobile app may be a trustworthy and valuable source of user data. Several analytics platforms, such as Firebase and UXCam, give you all of the functionality you need to collect data from your consumers. The following are some examples of metrics that are often monitored:

Users on a daily, weekly, or monthly basis
Age, gender, device kind, and other demographics of users.
Installs and uninstall applications
Statistics of employee retention
You may follow these insights through a variety of input points. In most circumstances, filling out a form during onboarding is the best option.

When you want consumers to conduct a survey or fill out a questionnaire, you might provide prizes or rewards at other times. Your marketing weak areas and strengths become apparent fast when you systematically assess the facts at your disposal.

Must Read: On-Demand Mobile App Development: Features, Benefits, Cost
8. Offer Unique Features
It is undoubtedly one of the enormous benefits of mobile app design. Here are some must-have features for providing services to your consumers if you're planning to construct an app and haven't previously explored them:

Push notifications: Push notifications are an old reliable technique to keep customers returning to your app and services. Still, if you don't utilize them intelligently, you risk having your app muted or uninstalled.
Click-to-call and click-for-direction: They are two different kinds of clicks. Another critical factor in digital marketing is the convenience factor. By placing buttons in strategic places across your software, you can convert leads into sales even more quickly.
Analytics: It is impossible to overestimate the importance of analytics in mobile company management. Understanding the behavior of your customers has a significant impact on your marketing outcomes.
Though the characteristics listed above aren't all unique or service-specific, they demonstrate how mobile app features influence how you offer services.
9. Collect User Feedback
Let's look at a few of these consumer feedback techniques in more detail:

Widgets: Arguably the most popular method of gathering feedback within an app, widgets are ideal for evoking open-ended replies regarding a specific aspect of your business.
Surveys: You may also include brief surveys in your app in the same way. To increase response rates, make sure the survey is relevant to the app's context and only display it when it's appropriate.
'Rate my app' Feature: Helps you to ask the customer to fill in the following information: Almost every smartphone app now has this feature. App ratings not only tell you how satisfied your customers are with your app, but they also help you improve your app's reputation in the app store.
In a nutshell, mobile feedback systems have greater response rates, are available 24/7, and are low-maintenance.
10. Build Marketing Channel
The information acquired from user sessions and app access points might help you improve your marketing initiatives. An app allows you to offer your consumers more effectively than other traditional marketing channels your marketers have all the information they need. Whatever your marketing plan or objectives, going mobile allows you to put the finest deals in front of your customers' eyes.

This direct approach to marketing is made feasible by two mobile features:

Clickthrough rates inside apps: Ads, calls to action (CTA), and any other business-related part will always have a greater clickthrough rate. This applies to push alerts as well.
Response Time: Users will constantly interact with your offers or prompts since they get to their planned activity. It is possible that you will have to wait up to six hours on average for emails.
Free Courses for You
Ready to Gain Mobile App Benefits for Your Business?
Are you looking to optimize your working practices and increase profits? A smartphone app might be the missing piece of the puzzle. The majority of web traffic currently comes from mobile devices. Having a mobile app for your company puts you in a beautiful position to take advantage of this trend. A few sections of your organization will not benefit from having a mobile app, from branding to customer service and marketing.