If you're planning to start your online business and couldn't decide on the platform to start with, we understand that you're in a difficult situation. But don't worry, you're at the right place. We will help you out to choose the most suitable platform as per your needs.

Indeed, WooCommerce and Magento are considered the most popular eCommerce platforms in the eCommerce software industry. As of April 2021, WooCommerce holds 23.43% of the market, while Magento ranks lower with a share of 2.32%. There is a huge gap in their market share but wait for more conclusions as there is much more to this.

Upskill Yourself With Live Training (Book Free Class)
Suggested Reading: List of Top 7 Front End Development Languages

What is WooCommerce?
WooCommerce is a powerful plugin for the WordPress platform and is the most used eCommerce platform by a great number of people. It is an open-source software system to create some amazing websites and blogs. Launched in 2011, WooCommerce has been continuously conquering the WordPress industry.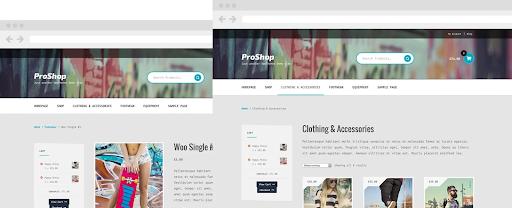 WooCommerce is a lightweight platform; hence it is great for simpler eCommerce sites that have a large content need. Dominating over 30% of the E-Commerce market, WooCommerce now has more than 1o million active users worldwide.
What is Magento?
Magento started its journey in 2008 and has acquired a high reputation so far. It is a great software that has both a free open source edition and an even more robust Enterprise edition that you can either self-host or use as a cloud edition via Magento itself.

Currently, Magento for eCommerce has 25,0000+ active users with a yearly transacted gross merchandise volume of over $50 billion.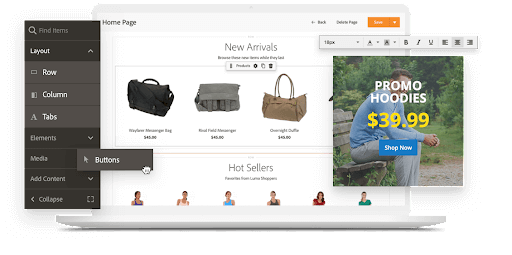 Which is Better – WooCommerce Vs Magento?
WooCommerce and Magento are two dominating platforms in the eCommerce market. WooCommerce is a WordPress plugin, so everyone can quickly turn their WordPress website into an e-commerce site.

It gives you all the important features of an eCommerce store for free, and if you want more advanced features, including auction, booking, subscription, PoS, etc., you can use paid extensions.

Magento, on the other hand, is a stand-alone eCommerce system. It is a lot more complex than WooCommerce, WooCommerce is easier to use, and even non-coding people can use it to the fullest.

Magento has more powerful hosting needs, and the more intricate hosting needs of Magento can cause the website to run slightly slower than WooCommerce. It offers two versions.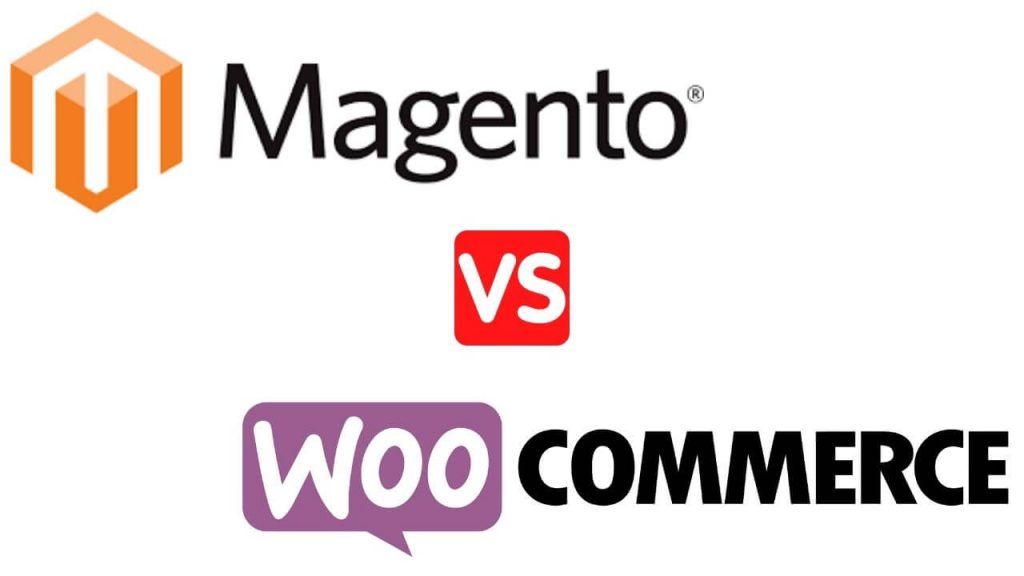 Magento Open Source is a free version aimed at start-ups. A paid version is called Magento Commerce, also known as Adobe Commerce, is targeted at enterprise businesses.

Now we'll compare the similarities and differences between WooCommerce and Magento by digging into some details on pricing, usability, add-ons, scalability, extensions, security, support, and more. Let's see the eCommerce platforms comparison to understand which is better between Magento and WooCommerce.

Features
To have a successful e-commerce website, you need more than basic functionality. It's crucial to find a platform that offers flexibility and advanced customization options. Let's look at the native features of WooCommerce vs Magento.

WooCommerce
It comes with a robust extension system based on the WordPress plugin format.
Offers dozens of premium and free themes.
Supports several popular payment gateways, Cash on delivery, Paypal, and Stripe for credit card payments.
Supports marketing campaigns such as discounts, coupon codes, usage limitations, etc.
Has advanced reporting facility of sales revenue, level of inventory, product and customer reviews, overall store performances.
Magento
Supports an unlimited number of products.
Templates can be used to get a customized design e-store.
Ability to perform target marketing, customer segmentation, and merchandising.
Supports extensions and offers a wide variety of them.
Offers advanced security features, and dedicated patches to close any vulnerabilities that may arise.
Recommended for users that have a basic level of web development knowledge.
Pricing
As discussed earlier, both WooCommerce and Magento are open source whose original code can be easily modified, improved to your requirements. So they are free initially when it comes to downloading the source code. But, their long-term costs can vary much.

WooCommerce is completely a free plug-in. The only expenses that merchants will have to bear are hosting, plug-ins, paid themes, and shipping and payment gateway monthly fees. Hence for the newbies, WooCommerce will be a great choice.

With Magento, pricing gets complex. It has an eCommerce-specific platform, which offers different pricing plans for business owners to choose from. They are divided into two options: Magento Community Edition (free version) and Magento Enterprise Edition (starting from $22,000).

Ease of Use
Usability is one of the most important features to be considered while selecting an e-commerce platform. Most online store owners are not from a technical background and don't have the knowledge of coding, so they prefer e-commerce platforms that are easy and convenient to use.

There is no doubt that WooCommerce has a pretty straightforward and easy-to-use interface on your WordPress, while Magneto is a more complex platform.
Anyone familiar with WordPress, even without any technical knowledge can easily maintain the WooCommerce plugin. While once you are getting started with Magento, its steep learning curve will make you feel complicated. To make the most use of this platform, you need to learn at least some codes and technical terms.
Moreover, WooCommerce offers a setup wizard that makes the installation process easier. It will easily navigate you through the process, and you can configure everything correctly.

So, WooCommerce wins over Magneto in this case.
Interview Questions for You to Prepare for Jobs
Plugins And Extensions
Extensions are features integrated into the stores to enhance and extend the operation of eCommerce websites. WooCommerce and Magneto both are known for a large number of add-ons that enhance the appearance and functionality of the website.

WooCommerce gives access to more than 55,000 free WordPress plugins and themes. It allows you to easily install a wide range of plugins and customize your website depending on the business requirement. Plus, it is easy to integrate them into WooCommerce stores when compared with Magento 2.

Magneto goes with a wide variety of paid and unpaid third-party extensions because it has a vibrant community of agencies, developers, and freelancers. Currently, Magento Marketplace has nearly 6000 extensions for various factors such as marketing, accounting & finance, payment & security, sale, shipping and fulfillment, reporting & analytics, site optimization, and customer support.

So, Magneto wins over WooCommerce in this situation.

Suggested reading: 15+ Profitable & Innovative Mobile App Ideas for Startups

Speed And Performance
In this era, where online sales drop if a website takes too long to load, Enterprises simply can't afford an eCommerce website with poor performance.

Irrespective of the platform, the speed, and performance of the website depend on many factors, such as the hosting provider, the size of the files, and the number of extensions added to your online store.

The average page loading time of WooCommerce reaches 776 milliseconds which is beyond the "under 500 milliseconds" rule of Google. You can fix a slow WooCommerce website by optimizing images, installing cache and performance test plugins. But WooCommerce wouldn't work for big Enterprises.

Magento deals much better while handling large catalogs when compared to most other eCommerce platforms, including WooCommerce. With the help of built-in full-page caching technologies, the average page loading time accounts for 568 milliseconds, which is comparatively faster to retain clients until the end of the sales funnel.

Security
Security is also a major concern for customers while shopping online, as they provide their sensitive information like card details, home address, phone number, etc. So the eCommerce platform must be updated regularly to prevent leaks and fraudulent activities.
Magento has more security built-in as an eCommerce-specific platform and the provider takes security very seriously. The built-in security measures protect Magento installations and management.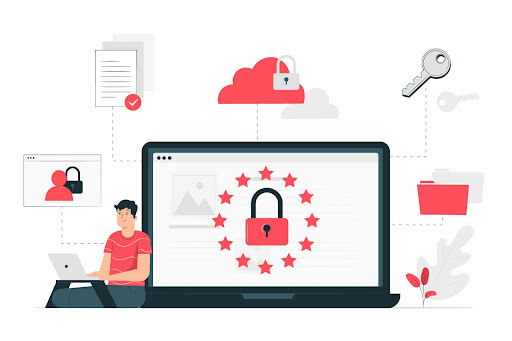 These measures could enhance password management, clickjacking exploits, and improve the prevention of cross-site scripting attacks and adopt more flexible file system ownership & permissions.

WooCommerce is a secure eCommerce plugin. There have been no marked security issues related to the WooCommerce core system because of the security patches the vendor provides. However, there's a hole through which most security issues crawl in – WordPress.

WordPress, being the CMS, was built as a blogging platform and didn't have the same security systems as Magento. According to the "Quick Facts & Statistics from the WordPress Security Infographic", 29% of sites were hacked via a security issue in the WordPress theme and 22% via a security issue in the WordPress Plugins. So the operator must keep an eye on the outdated themes & plug-ins and host their website with a secure, reliable provider.

So, the answer to "Is Magento more secure than WooCommerce?", is yes, Magento seems to be more secure with its qualified security extensions.

SEO
We all know that without marketing, the business cannot reach its potential customers, generate sales or grow the brand. For online businesses, SEO and content is the primary source of marketing.

WooCommerce inherits most of its SEO features from WordPress. You can easily modify the site as per your preference by editing the body content, meta descriptions, URLs, and other page elements to optimize the product pages. Further, plug-ins can be installed to expand the SEO capabilities.
Magento is equipped with powerful SEO tools built into the core platform, which would promote the search engine rankings of the website. In addition, Magento creates a Marketing Menu for communications, managing promotions, user-generated SEO, and content.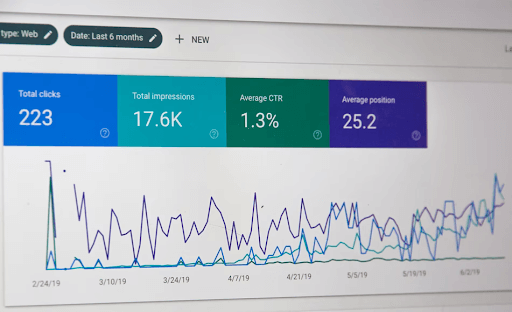 Scalability
While both platforms claim no limitations for added products, they all have strengths and drawbacks:

WooCommerce has an unlimited number of products that a business can handle online. It has solutions for scalability with plenty of extensions. Moreover, there are several extensions that a beginner can work with, which allows a small business to work on a limited budget.

Magento is known as the most scalable eCommerce platform in the market. It can handle up to 250,000 products in a catalog. If your business is on a large scale and your sales increase by five times every day, Magneto will easily handle all the traffic without causing any page load problems. So, Magneto wins in the scalability category.

Payment Methods
Both the platforms offer diverse methods for online payments and support through extensions and add-ons if they aren't in-built.

WooCommerce supports PayPal and Stripe payment gateways by default. Business owners can also add 2Checkout, Braintree, Alipay, Amazon payments through extensions.

Magento supports 12 payment gateways, including PayPal, Authorize.net, Braintree, cash on delivery, bank transfer by default. And there are more options available in stores, such as Stripe, Square, 2Checkout, Dwolla, and more as third-party extensions or APIs.

Want to Learn WordPress Website Design and Development?
WooCommerce vs Magento: The Winner?
Choosing the best solution for your eCommerce store can never be easy, as there's no perfect platform that suits everybody's needs. However, you have to choose the most suitable one that owns the necessary features for your store by analyzing the previously discussed aspects of each platform.

For beginners, the choice is simple – we recommend WooCommerce. It's easy to use and offers low-cost payments, which makes it perfect for small operations that need to start quickly. It enables the users to set up almost any kind of online store easily.

While Magneto is higher at cost, it provides users with high security and high performance. And, it works better with big businesses.

In the end, in the battle of WooCommerce vs Magento, Magneto is ideal for developing a business online because of its incredible features including, performance, security, product management, etc.

You could not foresee how your store would progress. Hence, increasing your budget initially on building up your store is advisable in the long run.

WooCommerce and Magento Comparison: FAQs
Q1. What is the difference between Magneto 2 and WooCommerce?
Ans. Magento 2 brings more interesting features that make the use of the Magento platform even easier. In addition, Magento 2 offers increased performance for the website.

Moreover, Magento 2 is more mobile-friendly, which ensures a better experience for mobile users. As a result, the eCommerce websites that have their target customers preferring to buy from online stores using their mobile devices will benefit from it the most.

Let's compare – Magento 2 vs WooCommerce!

Both of these platforms are free and open sources, which means they have unlimited customization opportunities.

WooCommerce and Magento 2 allow you to extend their default functionality with plugins and create your website based on an attractive UI/UX theme.

Though both these platforms require finding your web host, Magento 2 has premium offerings that already include hosting.

| Magento | WordPress |
| --- | --- |
| 1. Multiple paid editions are available. | Based on WordPress. |
| 2. Requires basic technical knowledge or a professional developer. | Comes with basic security and payment features. |
| 3. Offers high security and advanced payment features. | No technical skills are required to operate. |
| 4. Strong brand community. | Used by 33% of total websites. |
| 5. Built-in functionality for international stores. | Plugins available for functionalities. |
Q2. Is Magento better than WordPress?
Ans. While Magento and WordPress are both robust and open-source platforms, they are quite different in many ways. Magento is built to run online stores, while WordPress has to be extended to become a powerful online store with the help of plugins such as WooCommerce.

Both Magento and WordPress can support blog posts, manage products, regular site pages, provide different payment and shipping methods, and handle orders.

That being said, WordPress needs a plugin to support eCommerce, Magento needs a plugin to support blogging.

Both of these can serve your needs as an eCommerce store, but the right choice depends on your primary goals.

Q3. What are the pros and cons of Magento and WooCommerce for eCommerce?
Pros and Cons of Magento
Pros
Strong product data capabilities for large and complex catalogs
Multiple versions with Open Source, Enterprise, Cloud, and other products
More advanced payment and shipping capabilities
More robust promotion capabilities
Enterprise focused with incredible scalability
Cons
Typically higher cost of ownership
Larger learning curve to use
Most extensions cost money.
Hosting is fairly costly.
Pros and Cons of WooCommerce
Pros
A plugin to WordPress
Easy to get started with
Lower learning curve
Large amount of themes to choose from
Cheaper to host in most cases
Many free plugins are available.
Largest open source community and user base of any platform
Cons
Weak product data capabilities for large businesses and complex catalogs
Minimal out of the box features
Weak database architecture for high order volume and scalability
Only one version of WooCommerce is available (no Enterprise version).
Free Courses for You
The Final Word:
We hope that now you have a clear idea of which eCommerce platform to choose to build your new dream store.