Do you love working in a structured environment and are detail-oriented? Do you enjoy interacting with numbers and data? You should think about a career as a data analyst!
So, is a Data Analyst's salary in India well compensated? What are the data analyst salary trends in India? These are among the most fundamental questions to consider if you want to work in this field.
With the necessary skills to become a Data Analyst and earn a high income, upskill yourself to meet market demands regularly. Several factors determine the salary of an Ai Data Analyst in India, but their skills are the most significant factor among them.

So, if you have the necessary skill set and are ready to keep updated, your career as a Data Analyst is expected to grow. This line stands true, especially considering that a Data Analyst's salary in India directly or indirectly depends on how upskilled and updated they are.
Who is a Data Analyst?
Data Analysts are experts who deal with data and can translate numbers, figures, statistics, and similar data into English so that every organization member can easily comprehend it.
The job of a Data Analyst is to extract valuable information from the pile of data and present a comprehensive form of the same to the stakeholders.
It is an ideal career option for Data Analyst professionals with a stronghold in statistics, math, and computer science.
Upskill Yourself With Live Training (Book Free Class)
Data Analyst Roles and Responsibilities
A Data Analyst's role is to collect, store, and interpret data transformed into valuable information that helps improve business tasks and make informed business decisions.
After analyzing the given data and interpreting hidden insights, communicate the same to the various stakeholders, clients, company partners, etc.
Key responsibilities of a Data Analyst are:
Define the goals and data assets for the business
Create and manage databases and data systems
Collecting data from qualified sources and interpreting for interested parties like owners, stakeholders, and clients.
Enrich and update current reporting systems.
Devise an appropriate methodology and processes for positive outcomes
Develop data mapping methods for intricate business inquiries
Conduct frequent analysis of consumer behavior for recent updates and trends
Growing analysis process by interacting and communicating with other team members gives a fresh perspective on an issue that must be included.
Also read: Average Full Stack Developer Salary in India 2023
Average Data Analyst Salary in India 2023
The need for a Data Analyst has improved with the vast increase in data comprehension compared to earlier years. As a result, a Data Analyst salary in India for a newbie can be a decent place to start.
1. Data Analyst Annual Average Salary in India
The annual average salary of an AI Data Analyst in India is ₹3.5 Lakh Per Annum (LPA).
2. Data Analyst Salary in India Per Month
The average per month salary of a Data Analyst in India is ₹36,000.
3. Data Analyst Entry-level or Fresher Salary in India
The average entry-level Data Analyst's salary in India is ₹3.2 LPA.
4. Data Analyst Salary in India for 2 – 3 Years Experience
The average junior Data Analyst's salary in India is ₹6.3 LPA.
5. Senior Data Analyst Salary in India
The average experienced Data Analyst's salary in India is ₹10. LPA.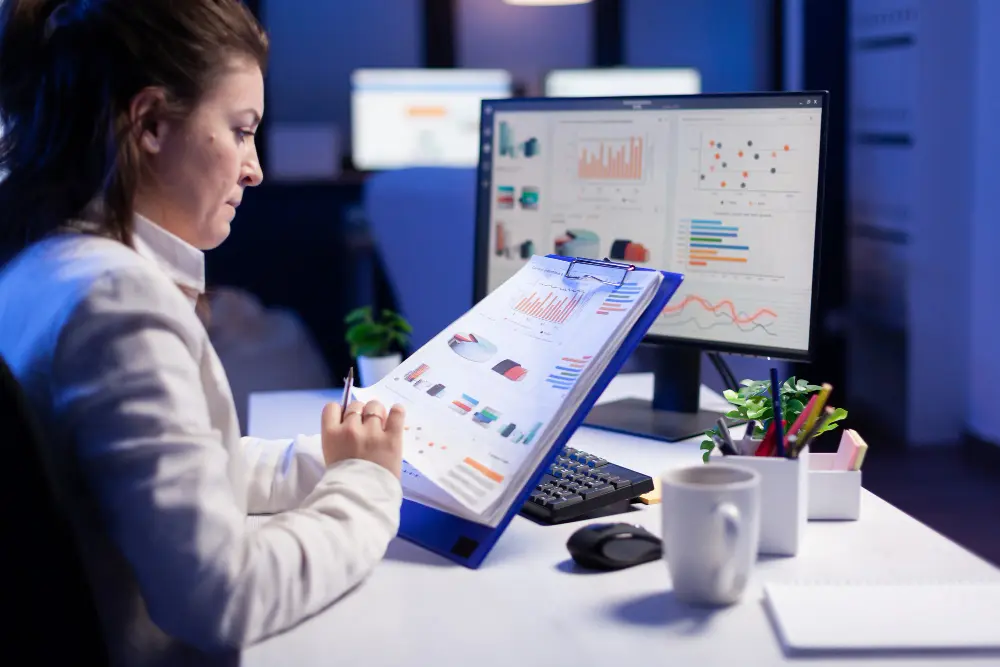 Data Analyst Salary in India in Different Companies
Reputed companies and big players usually pay high compensation to Data Analyst engineers. Also, the more your past work experience in Data Analyst, the higher will be your market value. The table below shows the average Data Analyst salary in different organizations in India.
| | |
| --- | --- |
| Name of Company | Average Salary Paid |
| Infosys | ₹5.2 LPA |
| Google | ₹13.2 LPA |
| Zoho | ₹4.5 LPA |
| TCS | ₹6.5 LPA |
| HCL | ₹4.3 LPA |
| Tech Mahindra | ₹4.7 LPA |
| Cognizant | ₹5.5 LPA |
| IBM | ₹6.4 LPA |
| Wipro | ₹5.0 LPA |
| Capgemini | ₹4.7 LPA |
| Accenture | ₹5.8 LPA |
| Deloitte | ₹6.9 LPA |
| JP Morgan Chase | ₹6.6 LPA |
| E&Y | ₹5.5 LPA |
| Amazon | ₹8.6 LPA |
Interview Questions for You to Prepare for Jobs
Data Analyst Salary in India in Different Locations or Cities
The Data Analyst's salary in India depends on company size and reputation, location, educational qualifications, job position, and work experience. The table lists some cities and what salary you can expect if you work as a Data Analyst there.
| | |
| --- | --- |
| City Name | Average Salary Paid |
| Bangalore | ₹5.5 LPA |
| Chennai | ₹5.6 LPA |
| Mumbai | ₹6.1 LPA |
| Pune | ₹4.2 LPA |
| Hyderabad | ₹5.7 LPA |
| New Delhi | ₹6.0 LPA |
| Noida | ₹5.2 LPA |
| Gurgaon | ₹5.1 LPA |
| Kolkatta | ₹5.5 LPA |
| Ahmedabad | ₹5.1 LPA |
| Jaipur | ₹4.7 LPA |
| Indore | ₹4.0 LPA |
| Chandigarh | ₹4.0 LPA |
| Lucknow | ₹5.0 LPA |
Also read: Python Developer Salary in India 2023 (Freshers & Experienced)
Factors Affecting Data Analyst Salaries
The data analyst's starting salary in India is not fixed everywhere. Various factors are considered before deciding on and negotiating a salary. Given below are some of the most critical factors considered while recruiting Data Analysts:
1. Education
A Bachelor's degree is a must for any prospective data analyst. The degree can be in Computer Science, Math, Statistics, or any other related discipline. A master's degree or a Ph.D. is required for a senior-level, mid-level, or analyst. A data science career aspirant must be qualified in data mining and modeling. Besides, the chosen degree must have specialties in the following areas:
Statistical Modeling: A quantitative analyst specializing in statistical modeling.
Evidence-Based Modeling: Teaches students how to apply advanced analytics to minimize decision-making ambiguity.
Informational Design: Extends and enhances knowledge of management, standardized data flow, and data reporting.
2. Job Roles
Applying for data scientist roles rather than data analyst roles could result in some difference in salary. Data Analytics and Data Science are buzzwords for a lucrative career. Big data, data modeling, and data science professions have long been safe options for experts searching for long-term career opportunities, and this trend continues as Machine Learning and AI get incorporated into our daily lives and the economy.
3. Job Roles
| | |
| --- | --- |
| Marketing Analyst | Business Intelligence Analyst |
| Research Analyst | Operations Analyst |
| Risk Analyst | |
4. Experience Level
When hiring data analysts, a candidate's experience level is vital. India's entry-level data analyst salary with less than one year of experience is ₹3.4 lakhs. India's average mid-level data analyst salary with one to four years of experience is ₹4.2 lakhs. On the other hand, if you have 5+ years of expertise, you may be hired for managerial or senior analytics roles. Senior-level data analyst salaries in India range from ₹6.5-20 lakhs, depending on your experience.
5. Industry
The salary differences depend on the industry's demand. Also, it depends on where the analyst works. Insurance, finance, healthcare, IT, and professional services are top and popular sectors that offer good salaries for data analysts.
Given below are the top companies in India that hire Data Analysts:
| | |
| --- | --- |
| Flipkart | Cognizant |
| TCS | Accenture |
| Tech Mahindra | Capgemini |
| Infosys | Genpact |
| LatentView Analytics | Novartis |
6. Location
The place of work is critical when determining the salary of a data analyst in India. Working in locations with a concentration of elite data science expertise and strong tech businesses, such as Bengaluru, Mumbai, and Delhi, has a distinct edge.
Also read: How to Become a Flutter Developer? Full Roadmap 2023
7. Company-type
Not every firm will offer you a higher salary. Some global corporations, on the other hand, pay well. Pay structures typically include salary ranges for each pay grade, indicating that each pay level has a minimum and maximum salary bracket. Companies create compensation structures by analyzing both external and internal compensation data.
| | |
| --- | --- |
| Company-type | Average Salary Paid |
| Startup | ₹5.4 LPA |
| MNC | ₹8.5 LPA |
| Government | ₹3.8 LPA |
| Public | ₹4.5 LPA |
| Conglomerate | ₹4.8 LPA |
| Forbes Global 2000 | ₹5 LPA |
| Fortune India 500 | ₹4.5 LPA |
8. Skills
Different skills can affect a Data Analyst's Salary In India. A Data Analyst without experience securing a high-paying job can negotiate salary solely on their abilities. So, upskilling is essential for getting a good career opportunity instead of a degree.
Skills Required
| | |
| --- | --- |
| Data Quality | Database Management & Reporting |
| SQL SSIS | Statistical Analysis |
| Microsoft Excel | Python |
| Web Analytical | Data Analysis |
| Qlik Tech | Data Visualization |
| Machine Learning | Data Warehousing |
| Javascript | Apache Hadoop |
| Teradata | Oracle |
| TIBCO Spotfire | Regulatory Compliance |
Note that a Data Analyst might only have a few skills. One can learn the concepts by attending an offline or online Data Analyst course in India.

Techniques to Boost Data Analyst Salary in 2023:
Increase your data analyst salary in various ways, including choosing a growing industry. Here are some techniques to improve your employability in a data analytics career-
1. Expand Your Skill Set
Boost your Data Analyst average salary by learning new tools like Spark and Scala, D3, cloud computing software such as Amazon Web Services, and open-source tools. MapReduce, PIG, Machine Learning, Apache Hive, and Apache Hadoop are the most valued analytical skills.
2. Choose the Location Suited to your Job
Typically, jobs in metropolitan areas pay the most. While hiring new employees, most businesses compare their Data Analytics salaries to their competitors. Consider state taxes and living costs in the areas you evaluate while relocating. Some remote professions pay less, but the freedom of working from home in a less expensive locality makes it an appealing proposition.
3. Earn Experience
Data Analyst job roles require a good years of experience. Complement your skill set by working on freelancing projects; this additional experience can help you enter a more senior or managerial level, boosting your data analyst role and salary base.
Also Read: Web Designing Course Syllabus 2023: Fees, Duration, All Details
4. Negotiate Your Data Analyst Job Offer
Usually, it is advantageous to collect many offers when applying for a data analyst career. Use your payment data as leverage to negotiate a higher salary at your chosen company.
When comparing offers and considering your negotiating power, consider the entire package given by each firm, including perks, bonuses, benefits, career routes, mentorship, and cultural fit.
5. Pursue a New Degree or Certification
Some data analyst job listings require a master's degree or higher, whereas few data scientist and advanced analytics job postings require graduate-level education. Various data science courses broaden your skill set through online courses and boot camps like Data Science certification.
Future of Data Analyst
A degree in Data Analyst is the first step towards achievement. This field is booming, with multiple opportunities to grow and explore career scope. It all depends on your willingness to upskill yourself.
In India, the scope of data analytics comprises multiple sectors, such as policing, healthcare, banking, e-commerce, energy, telecommunication, fraud detection, and risk management.
Free Courses for You
Frequently Asked Questions (FAQs)
1. How much salary does a Data Analyst in India draw?
The average salary a Data Analyst in India draws is ₹3.5 LPA.
2. What is the highest salary of a Data Analyst in India?
The highest salary of a Data Analyst in India is ₹10 LPA
3. What is the Data Analyst salary in Microsoft India?
The typical Microsoft Data Analyst salary in India is ₹9.5 LPA.
4. What is the Data Analyst's starting salary in India?
The average entry-level Data Analyst's salary in India is ₹3.2 LPA.
5. What is the Data Analyst salary in India specialization-wise?
Tabulated below is the average annual Data Analyst Salary based on their specialization-
– Financial Analyst – ₹5.0 LPA
– Healthcare Analyst – ₹4.6 LPA
– Database Engineers – ₹6.0 LPA
– Social Media Data Analyst – ₹3.3 LPA
– Insurance Underwriting Analyst – ₹5.2 LPA
– System Analyst – ₹6.6 LPA